After nearly missing her Grammy moment for a bathroom break, Doja Cat teared up winning her first Grammy.
Doja Cat and SZA took home the award for best pop duo/group performance on Sunday night for "Kiss Me More."
"I have never taken such a fast piss in my whole life," Doja Cat, whose real name is Amala Ratna Zandile Dlamini, laughed after running onstage.
"Glad you made it back in time!" SZA quipped.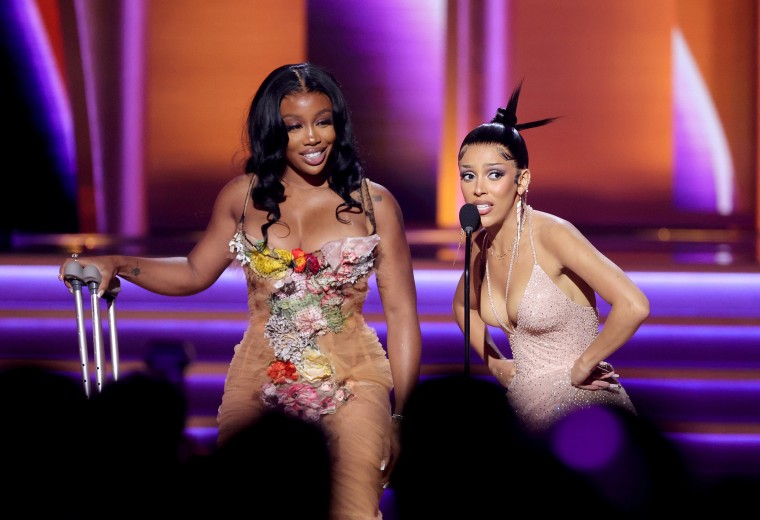 After applause, Doja Cat took a moment to take it all in.
"I like to downplay s--- but this is, uh, it's a big deal," she said, tearing up. "Damn, thank you everybody. Be safe, take care."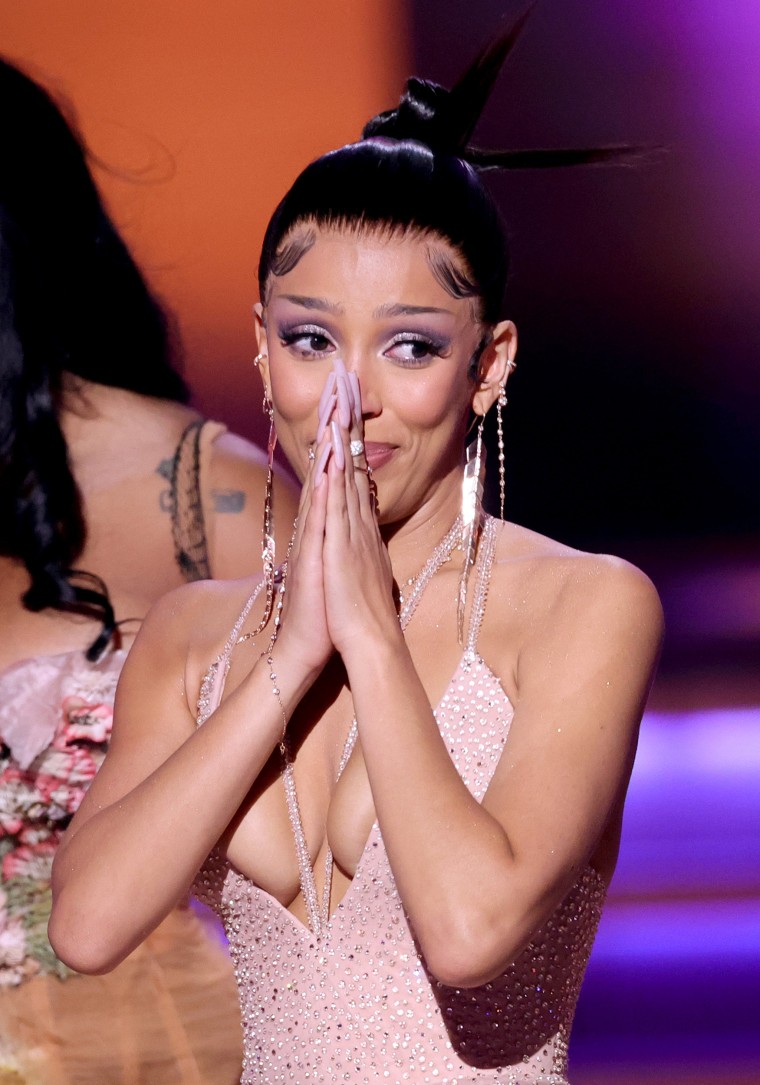 Her win comes on the heels of her announcement that she is quitting music.
"I don't give a f--- anymore," she tweeted on March 25 after fans posted their discontent over a canceled South American festival set.
"I f---in quit. I can't wait to f---ing disappear and I don't need you to believe in me anymore," she wrote.
Talking to "Entertainment Tonight" on the Grammys red carpet, Doja Cat said she intends to honor her contract to perform with The Weeknd on his upcoming tour.