Bebe Rexha was all smiles at the 2023 MTV VMAs red carpet, one day after sharing she was considering skipping the awards show ceremony entirely.
"The VMAS are tomorrow and I am anxious AF," Rexha said in a TikTok posted Sept. 11, the evening before the VMAs. "I don't know if I'm going to go."
Rexha went on to say that her anxiety stemmed from the red carpet.
"I'm not feeling so confident. I am so anxious and stressed about going on the red carpet and people talking about my weight. I'm not really loving myself right now," she said. "I guess everybody has these days and nobody feels perfect and that's why I'm making this video."
"I do have an outfit. It is cute. And I do want to wear my dress, and I do really want to go to celebrate my nomination and my friends' nominations, but I do feel like anxiety gets the best of me," she continued.
Rexha, who is nominated for best collaboration for "I'm Good (Blue)" along with David Guetta, ended up attending the ceremony — and walking the red carpet.
During her red carpet interview, she showed off her (literally) cheeky dress. Rexha's dress has two cutouts on the rear end.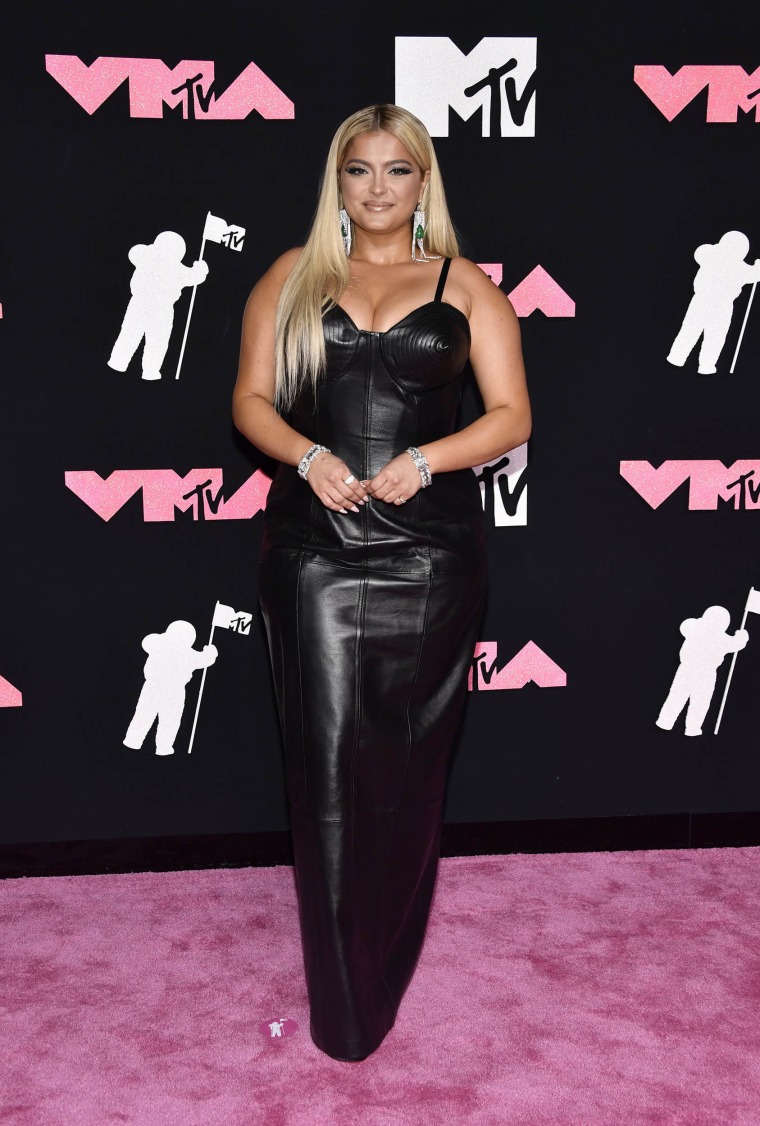 After she did a 360 turn, Rexha beamed and seemed to embrace her momentary embarrassment.
"I almost got hot there," she said.
While not addressing her TikTok, the singer spoke about why she was happy to be at the VMAs. "It's like the best awards show ever. I grew up watching it. No other awards show beats it," she said.
On an episode of "The Jennifer Hudson Show" in May, Rexha spoke about gaining weight after being diagnosed with PCOS, or polycystic ovary syndrome.
Rexha said dealing with spectators who comment on her weight gain could be a challenge.
"It kind of is tough. But I feel like we're in 2023, we should not be talking about people's weight," she said.
Rexha has also spoken about the challenges she's faced finding dresses for red carpets.
In an Instagram video shared in 2019, Rexha said her excitement at being nominated for a Grammy was tempered by the disappointment of fashion designers turning down making her a custom dress. 
" I had my team hit out a lot of designers, and a lot of them do not want to dress me because I'm too big. Literally, like, I'm too big," she said.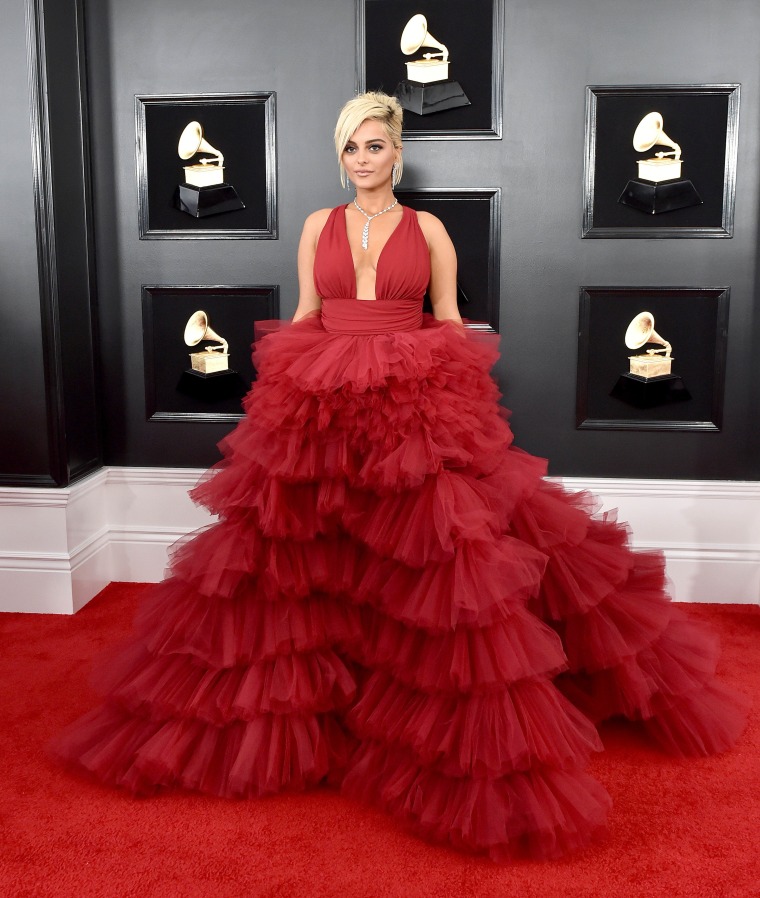 She wrote in the caption, "If you don't like my fashion style or my music that's one thing. But don't say you can't dress someone that isn't a runway size. Empower women to love their bodies instead of making girls and women feel less than by their size. We are beautiful any size! Small or large! Anddddd My size 8 a-- is still going to the Grammys."