It's Fashion Week in the City of Love, and Tyga (legal name Micheal Ray Stevenson) and Avril Lavigne appear to be leaning into at least some element of the romance that the French capital inspires.
On Mar. 6, the two musicians attended the Mugler x Hunter Schafer party at Pavillon des Invalides and were photographed holding hands and exchanging kisses.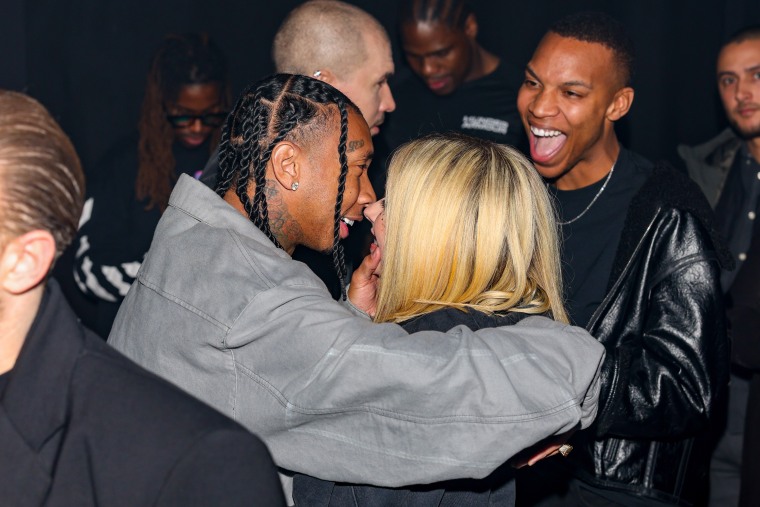 It is uncertain whether the familiar behavior between the two singers means that the rapper has become the "Girlfriend" singer's "Sk8er Boi."
Representatives for Lavigne declined TODAY.com's request for comment. Tyga's reps did not immediately respond.
The two musicians seem to be enjoying what one of the biggest fashion events of the year has to offer.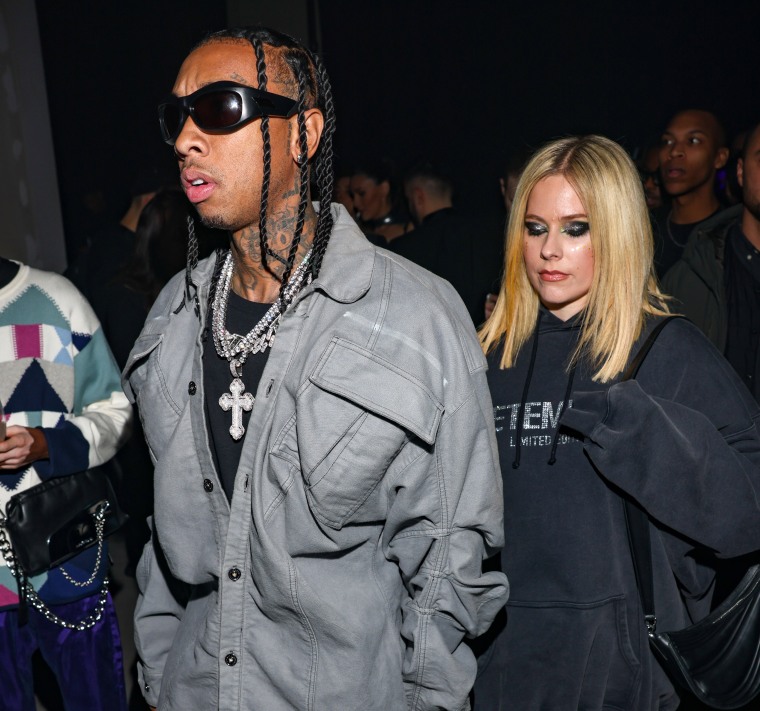 On Mar. 2, Tyga attended the Givenchy Womenswear Fall Winter 2023-2024 and wore all black for the occasion.
Meanwhile, the "Bite Me" singer took to the city's cobblestone streets and looked to make the most of her time despite recently going her separate way from her former fiancé and "Love Sux" collaborator, Derek Ryan Smith who is known professionally as Mod Sun. On Feb.21, a representative for Lavigne confirmed that the couple had called it quits.
Though Lavigne has yet to speak publicly about her breakup with Smith, the singer did break his silence over the matter more recently in a Feb. 28 post shared on his Instagram page.
"In 1 week my entire life completely changed…" he wrote at the time. "I just know there's a plan for it all. I'll keep my head up (plus) always listen to my heart, even when it feels broken. Being surrounded by love every night on tour has been an absolute blessing. I have the best friends in the entire world, thanks for always having my back. See you on stage."
On the same day that she appeared alongside Tyga, Lavigne attended the Dundas Womenswear Fall Winter 2023-2024 show dressed in an oversized yellow neon blazer and wore a matching dress and ankle boots. 
On Mar. 1, Access Hollywood reported that the eight-time Grammy Award nominee attended the Courrèges runway show, where the musician turned up the sophistication of her typically punk style. Dressed in all-black, the musician wore heavy eyeliner, leather thigh-high boots, a black trench coat and a graphic T-shirt by Vetements as a mini dress.
"I'm not doing s--- today," the first part of her shirt read while, below, a green check mark appeared alongside the words "Mission Accomplished."