"Paper Towns" may not be the tearjerker John Green's last adapted novel, "The Fault in Our Stars," was, but that doesn't mean his legions of fans (aka "Nerdfighters") aren't on the edge of their seats to see it.
"It's a story about all different kinds of love, not just romantic love, but also friendship and how special friendships can be when you're in high school," Green explained on TODAY Thursday. He added, "It's much funnier than 'The Fault in Our Stars,' which had some sad parts."
Fans will still have to wait a while for the film, which is about a group of friends searching to find an eccentric young woman who's gone missing. It hits theaters this summer, but in the meantime, TODAY had an exclusive look at the film's trailer!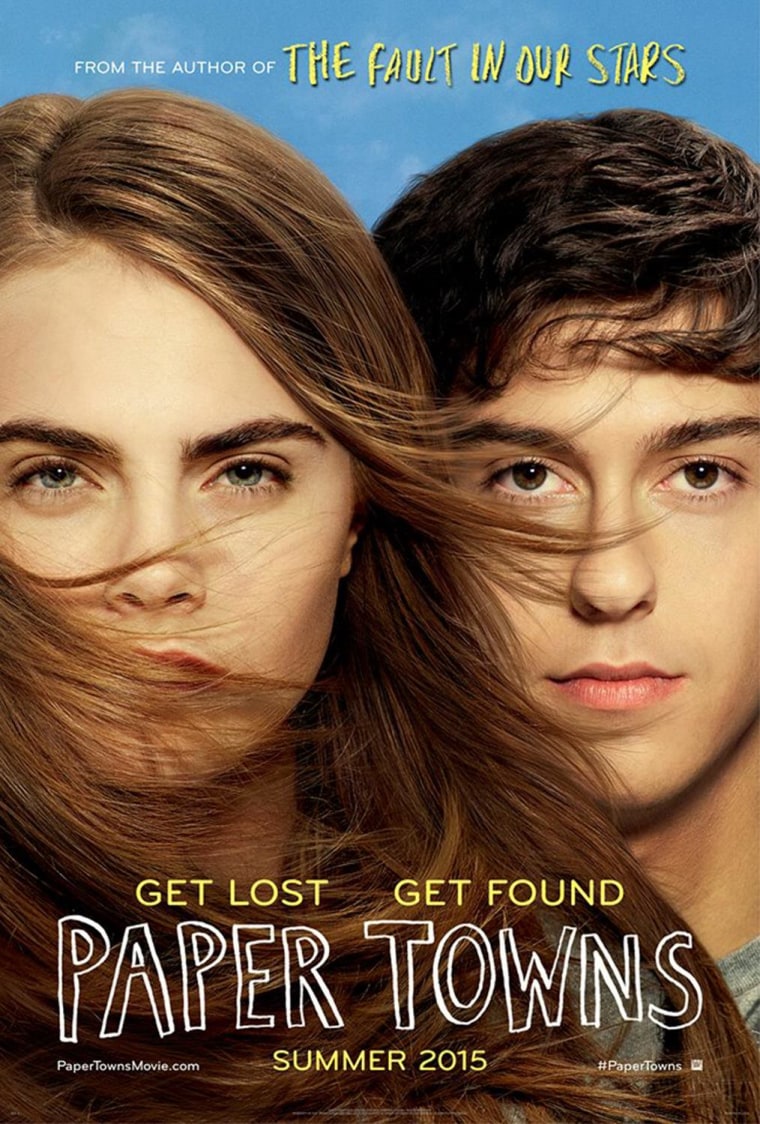 Green himself was a little nervous about the reveal. Last night, after a secret screening of the trailer to a movie audience with the director (Jake Schreier) and one of the stars (Halston Sage), he tweeted:
That's one hashtag worth remembering. Then on Thursday morning, he sent out a wide-eyed Instagram of himself and called it an "Anxious pre-Today Show selfie."
Later, he sent this one directly from backstage at TODAY:
We're sure he has nothing to worry about!
Meanwhile one of the film's stars, Nat Wolff, tweeted his own excitement about the trailer, along with a still from the film.
So check out the trailer here, and mark your calendars now: "Paper Towns" arrives in theaters on July 24.