With her 61st birthday around the corner, author Anne Lamott stopped this week to reflect on some of the wisdom she's gained over the past six decades.
"I thought I might take the opportunity to write down every single thing I know, as of today," she wrote in a poignant Facebook post Wednesday afternoon.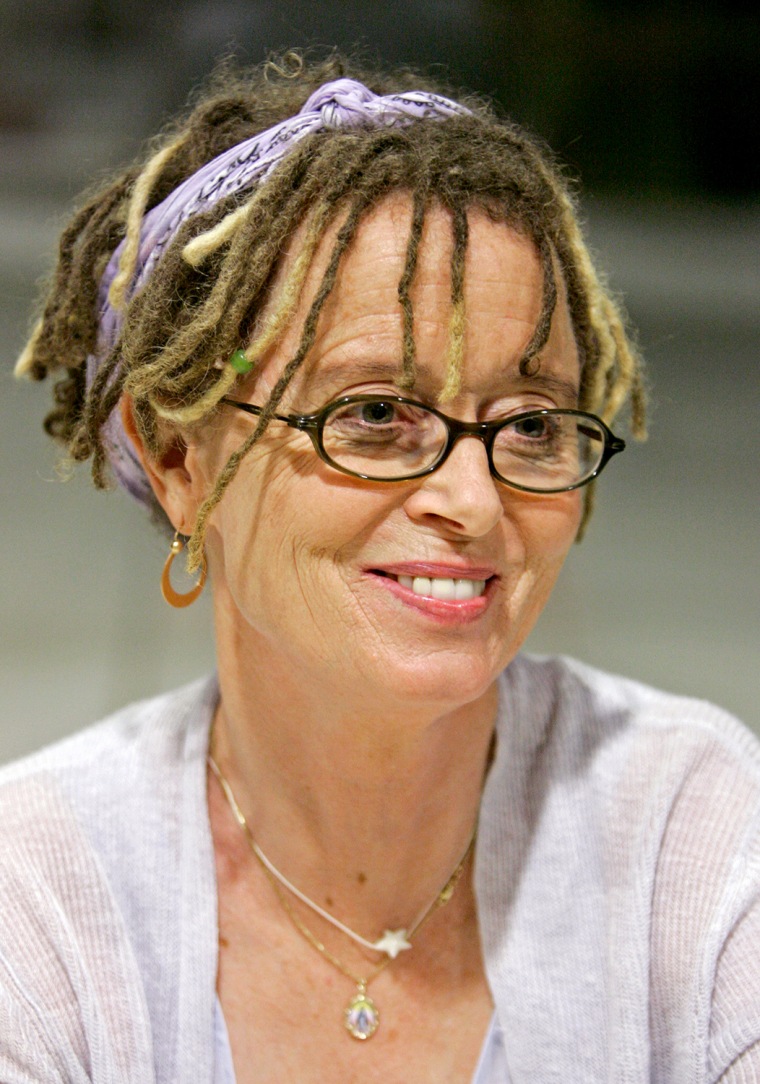 The "Small Victories" author went on to list 14 valuable life lessons, sharing her thoughts on everything from truth to family to tips for aspiring writers. Here are some highlights from her list:
1. "Life is a precious unfathomably beautiful gift...And it [is] filled with heartbreaking sweetness and beauty, floods and babies and acne and Mozart, all swirled together."
2. "Almost everything will work again if you unplug it for a few minutes, including you."
3. "There is almost nothing outside of you that will help in any kind of last way, unless you are waiting for an organ. You can't buy, achieve, or date it."
4. "Everyone is screwed up, broken, clingy, and scared, even the people who seem to have it more or less together. They are much more like you than you would believe. So try not to compare your insides to their outsides."
5. "Chocolate with 70% cacao is not actually a food. It's best use is as bait in snake traps."
6. "Writing: sh-tty first drafts. Butt in chair. Just do it."
7. "Just try to bust yourself gently of the fantasy that publication will heal you, will fill the Swiss cheesey holes. It won't, it can't. But writing can. So can singing."
8. "Families; hard, hard, hard, no matter how cherished and astonishing they may also be."
9. "Food; try to do a little better."
10. "The movement of grace is what changes us, heals us and our world. To summon grace, say, 'Help!' And then buckle up."
11. "Emerson said that the happiest person on earth is the one who learns from nature the lessons of worship. So go outside a lot, and look up."
12. "The love of our incredible dogs and cats is the closest most of us will come, on this side of eternity, to knowing the direct love of God; although cats can be so bitter, which is not the god part: the crazy Love is. Also, 'Figure it out' is not a good slogan."
13. "Exercise: If you want to have a good life after you have grown a little less young, you must walk almost every day. There is no way around this."
14. "Death; wow. So f-ing hard to bear, when the few people you cannot live without die. You will never get over these losses, and are not supposed to."
You can find the fully fleshed-out list in her post, which has already been shared over 40,000 times.
Comments poured in as fans praised the author's impactful words.
"Even if we never meet, you're one of the best friends I'll ever have. Thank you for the words," wrote one man.
Another reader wrote, "Somehow every time you post something it is the exact, and I mean spot on exact,thing I need to read. It gives my soul a huge deep breath and I feel so much better. Thank you."