They're known as the Atlanta child murders, a horrific series of crimes committed between 1979–1981. Approximately 29 African-American kids, adolescents and adults were murdered during a two-year period. Wayne Williams was convicted of two of the adult murders, and sentenced to life in prison. He's maintained his innocence.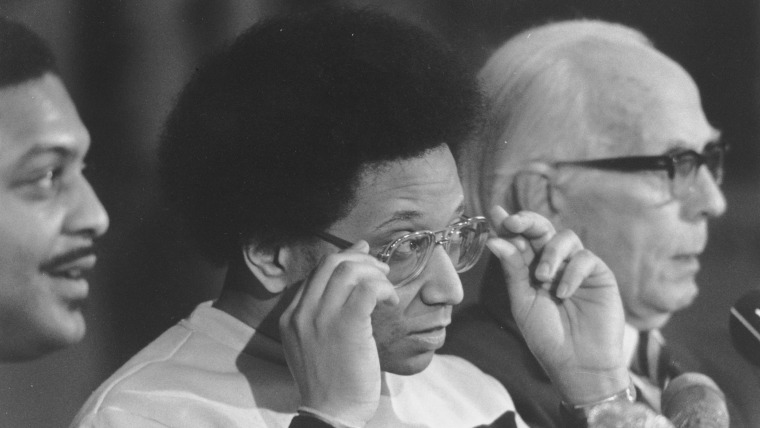 And to this day, questions remain: Did authorities arrest the wrong person? That's the issue being explored in the engrossing series "Atlanta Monster."
"I realized how much this shaped the city of Atlanta," local filmmaker and podcast host Payne Lindsey said on Megyn Kelly TODAY.
It's the latest in a wave of addictive podcasts that dig into crimes, both solved and otherwise. For those looking for additional murder and mayhem, Megyn Kelly TODAY staffers share their favorite podcast picks, for police procedural and courtroom drama buffs.
"Dirty John": Los Angeles Times veteran journalist Christopher Goffard uncovered con man John Meehan and his crimes, which are mind-boggling and have struck a nerve with listeners.
"Sword and Scale": Beautifully researched and produced and gets very in-depth, with lots of audio from police interrogations and court interviews.
"Casefile": It's very well-researched and traffics in just the facts. A standout is the one about the notorious Alcatraz Federal Penitentiary.
"My Favorite Murder": Karen Kilgariff and Georgia Hardstark are two female comedians who happen to be obsessed with crime. They've spawned a cult-like following by mixing humor into these gruesome stories. They get a bit distracted, but it's always an enjoyable listen.
"Crimetown": The minds behind HBO's hit "The Jinx" conceived of this podcast as their follow-up. The first season follows the life of a Providence, Rhode Island, prosecutor as he fights organized crime, becomes mayor and has his soul whittled away by the realities of America's criminal underworld.
"True Crime Garage": Two guys sit in their garage, drink beer and talk true crime. It's amazing. And addictive.
"Real Crime Profile": We often wonder why someone did something unfathomable. In this podcast, a former FBI profiler joins two other experts in dissecting behaviors from real crimes, such as the O.J. Simpson case.
"Trace": Mother of two Maria James was stabbed to death in the back of her suburban bookshop in Australia back in June 1980. Her killer has never been found. An investigative reporter teams up with James' sons and a retired local cop to explore previously overlooked evidence, and looks at the prime leads.
This story was first published on Jan. 11, 2018.