When it comes to red-carpet questions at the Academy Awards, Reese Witherspoon is one of many celebrities demanding more substance than style.
"This is a movement to say that we're more than just our dresses," the "Wild" Oscar nominee said on the red carpet Sunday night. "It's great; the dresses are beautiful; we love the artists that make all these clothes, but this is a group of women ... [who] are so happy to be here and talk about the work that we've done."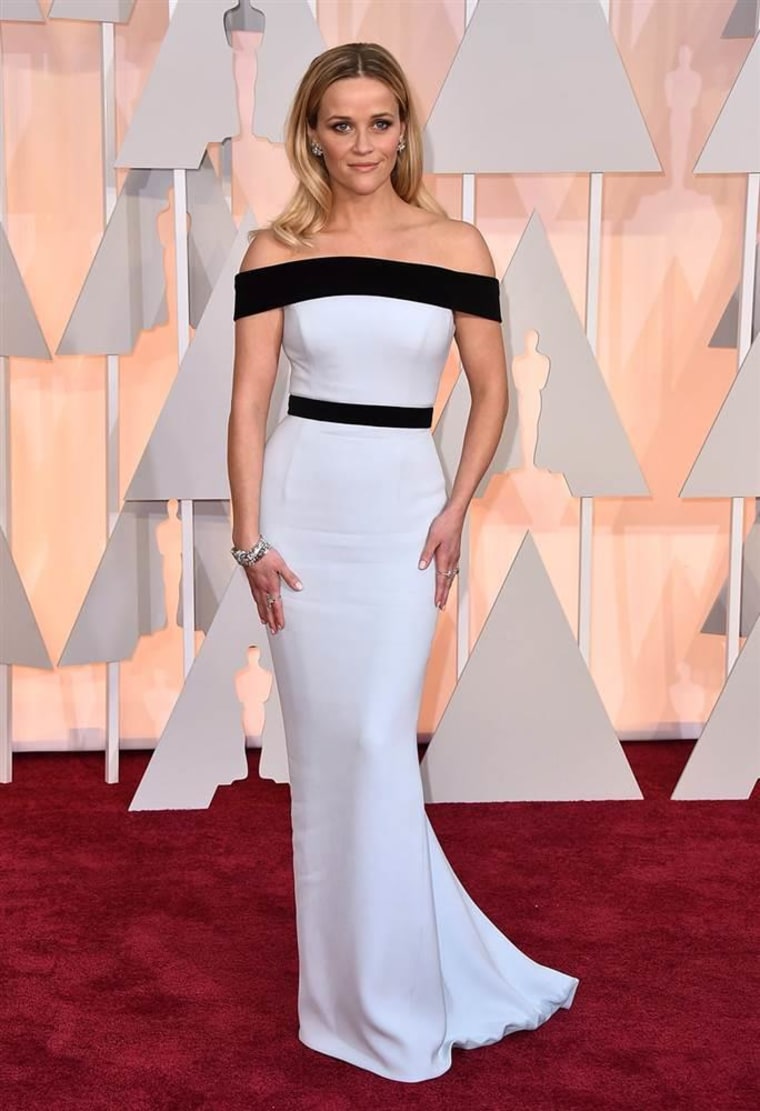 Witherspoon is one of many to join the #AskHerMore movement, which implores reporters to ask female stars more substantive questions than the typical inquiries about designers, diets and exercise routines.
"Even at the Oscars, where we celebrate the highest artistic achievements in film, reporters often focus more on a woman's appearance than what she has accomplished," reads a section of the Representation Project's website, which launched the initiative last year. "We're using the hashtag on Twitter to send suggested questions to reporters, in real-time, whenever they risk devaluing the accomplishments of women in Hollywood, and to spark deeper conversations in front of a national television audience."
Before appearing on the red carpet, Witherspoon dedicated multiple posts on social media to the cause.
"[Love] this movement #AskHerMore," she wrote on Instagram. "[Have] you heard of it? It's meant to inspire reporters to ask creative questions on the red carpet. I love the Oscars AND fashion like many of you - & am excited to share #WhoAmIWearing later tonight. ... But I'd also love to answer some of these Qs."
Other celebrities and Twitter accounts followed suit Sunday:
Some on social media expressed an appreciation for the philosophy behind #AskHerMore, but also defended fashion-oriented conversations on the red carpet:
And then there was comedian Amy Schumer, who found another way to flip the script. Sorry, fellas!
While many celebrities wore the most formal of attire, Jimmy Kimmel showed up on the red carpet in a blue button-down, casual jacket and jeans. Joking he didn't know there was a dress code, Kimmel also offered some gender-neutral "questions that you could ask anyone at anytime." His suggestions included, "What are you going to be for Halloween?" and "How long do you think it would take to eat your car?"
Follow TODAY.com writer Chris Serico on Twitter.
This article was originally published Feb. 22, 2015 at 8:17 p.m. ET.