With the NCAA men's college basketball tournament tipping off, "Insurgent" actress and women's rights advocate Ashley Judd continues to speak out against Internet trolls who send women threatening and/or misogynistic messages.
In a Mic.com column published Thursday, the vocal University of Kentucky fan elaborated on feelings she expressed earlier this week, in interviews with MSNBC's Thomas Roberts and TODAY correspondent Craig Melvin, that she would fight the violent threats she received on Twitter after commenting on a play during the Southeastern Conference Championship last weekend.
"I routinely cope with tweets that sexualize, objectify, insult, degrade and even physically threaten me," she wrote in the essay. "I have already — recently, in fact — looked into what is legally actionable in light of such abuse, and have supplied Twitter with scores of reports about the horrifying content on its platform. But this particular tsunami of gender-based violence and misogyny flooding my Twitter feed was overwhelming."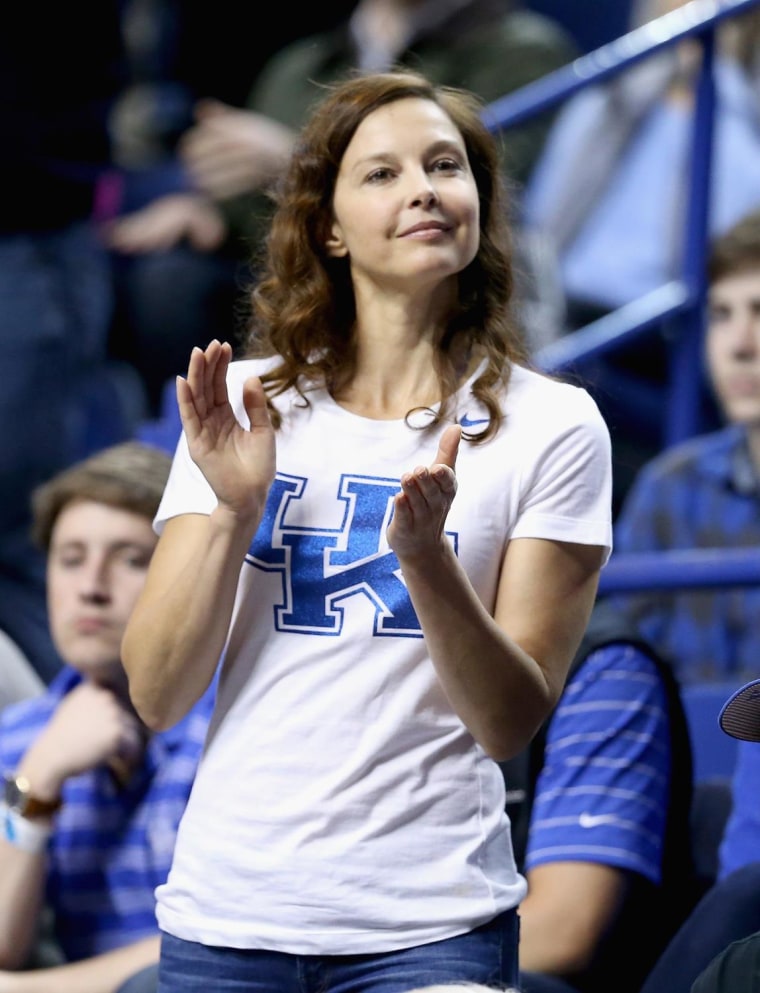 She also wrote: "What happened to me is the devastating social norm experienced by millions of girls and women on the Internet. Online harassers use the slightest excuse (or no excuse at all) to dismember our personhood."
In addition to being called expletives often associated with the degradation of women, many of the threats she reported receiving were sexually violent in nature. Writing that she'd find much more enjoyment talking about college basketball, she stated that online abuse was a far more pressing issue.
"I must, as a woman who was once a girl, as someone who uses the Internet, as a citizen of the world, address personally, spiritually, publicly and even legally, the ripe dangers that invariably accompany being a woman and having an opinion about sports or, frankly, anything else," she wrote.
In addition to describing what she's endured online, Judd shared deeply personal accounts from her past. "I am a survivor of sexual assault, rape and incest," she wrote. "I am greatly blessed that in 2006, other thriving survivors introduced me to recovery. I seized it."
She added that just one day after a therapy session allowed for a positive breakthrough, she received a sexually charged threat on Twitter. "It was time to call the police," she wrote, "and to say to the Twittersphere, no more."
In the essay, Judd thanked Twitter users who are helping her in her fight to end this kind of online abuse: "I am handing it back over to those of you who are unafraid to speak out against abuse like I have faced, and those of you who are righteous allies and intervening bystanders. You're on it. Keep at it — on the Internet, at home, at work and in your hearts, where the courage to tackle this may fundamentally lie. We have much to discuss, and much action to take. Join me."
Follow TODAY.com writer Chris Serico on Twitter.