In the "Terminator" films, Arnold Schwarzenegger plays a man of metal, but in real life he can be just as squishy as the rest of us. So when a Reddit user called "bizzyjay" reached out online on behalf of his ailing dad, the action hero sprang into action.
The 30-year-old writer noted that 1991's "Terminator 2: Judgment Day" was the first film he saw with his father in his theater, and "that experience really sparked a love for film, the kind of passion that my dad had for them."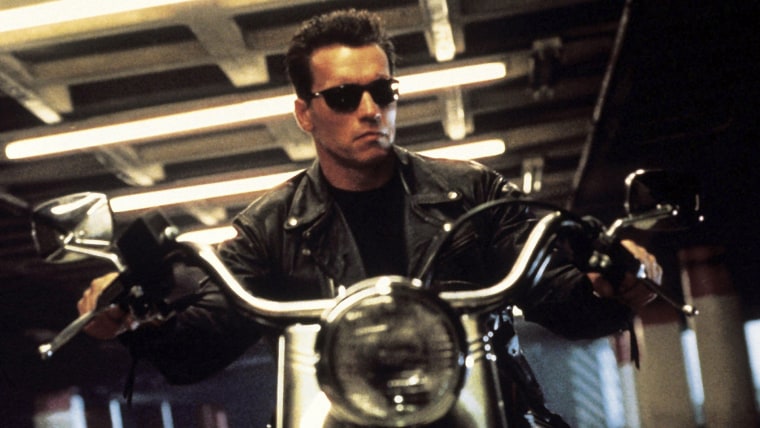 But bizzyjay's dad is now 72 and not well (the post said dad had suffered from mental illness all of his life that was largely kept under control, but is now spiraling downward). Recently, they went to the new "Terminator: Genisys" movie together, which made his father happy for the first time in months.
"I haven't seen that genuine smile for so long," he wrote. "It was literally the best birthday present I could ever get."
Well, one way or the other Schwarzenegger got wind of the message and as an occasional Reddit poster himself (as GovSchwarzenegger), he logged in. "You stopped me in my tracks," he wrote. Then he penned a separate, handwritten note for the poster's father and put it up on Imgur:
After seeing it, bizzyjay wrote back once more: "I am completely overwhelmed! So many emotions going through right now! ... Made me [cry] so much (of pure joy), we needed this. [S]eriously, thank you from the bottom of my heart."
That's the kind of emotion that could even melt a Terminator's heart, too.