Ariana Grande knows firsthand the pain and terror country music fans are experiencing after a lone gunman shot and killed 59 people and injured at least 500 more Sunday night at a Las Vegas country music festival.
On Monday, just four months after the 24-year-old pop star poured her heart in a letter to fans and family members affected by a suicide bombing at her own concert in Manchester, England, an emotional Grande took to Twitter to plead for love and unity — and demand stricter gun control in the U.S.
"My heart is breaking for Las Vegas. We need love, unity, peace, gun control & for people to look at this & call this what it is = terrorism," Grande tweeted.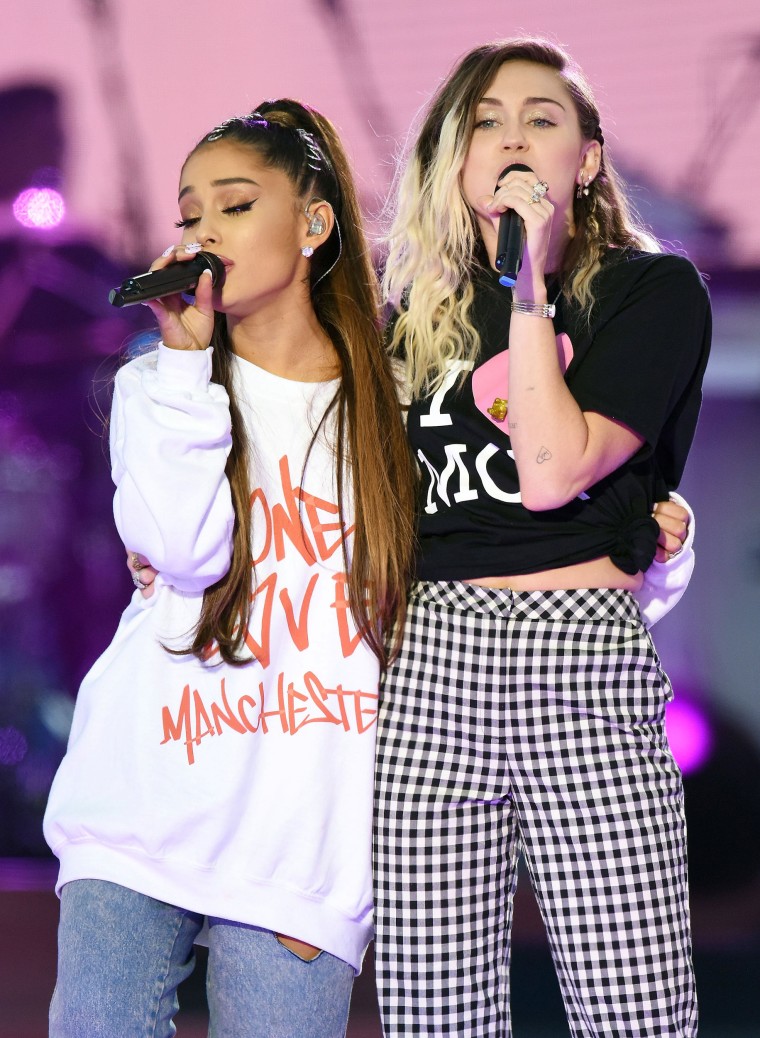 Authorities say 64-year-old Stephen Paddock, of Mesquite, Nevada, positioned himself in a room on the 32nd floor of the Mandalay Bay Resort and Casino in Las Vegas where he opened fire on a crowd of about 22,000 at the Route 91 Harvest festival down below.
Las Vegas Police Sheriff Joseph Lombardo said on Monday that authorities believed Paddock killed himself.
On May 22, Grande's Manchester Arena concert became the site of a deadly massacre when a suicide bomber detonated a device as the singer ended her performance, killing 22 people and injuring more than 200 others.
"I am sorry for the pain and fear that you must be feeling and for the trauma that you, too, must be experiencing," Grande wrote in an anguished open letter days later. "We will never be able to understand why events like this take place because it is not in our nature, which is why we shouldn't recoil. We will not quit or operate in fear. We won't let this divide us. We won't let hate win."