Ariana Grande's celebrity impressions just keep coming!
The 22-year-old pop star dazzled fans with spot-on impressions of Jennifer Lawrence, Britney Spears, Whitney Houston and Celine Dion last week when she hosted "Saturday Night Live" for the very first time.
Now, we get to see Grande's masterful mimicking of late screen legend and "Wizard of Oz" star Judy Garland in a zany unaired sketch from the show.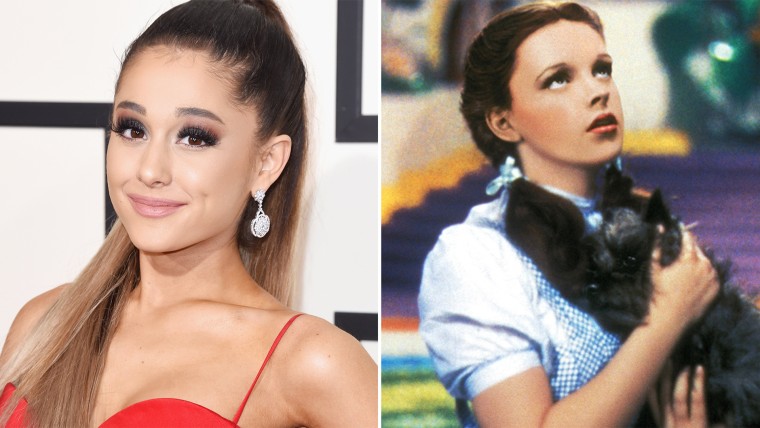 The sketch imagines Garland starring in a campy sci-fi flick from the 1960s. Grande appears alongside "SNL" cast members Kenan Thompson, Beck Bennett, Jon Rudnitsky and Taran Killam, who plays a television host presenting the lost "comeback" film.
Watch the clip to see Grande nail Garland's dramatic line readings and belt out a few of the star's most beloved show tunes including "Get Happy" and "Zing! Went the Strings of My Heart."
RELATED: Celine Dion has unexpected reaction to Ariana Grande's 'SNL' impression
How does Grande do it? During a recent interview on the radio talk show "Elvis Duran and the Morning Show," Grande explained that she's a super fan of the women she imitates, and shared that Celine Dion personally told her she enjoyed Grande's impression of her.
"I think that's why they don't get mad, because they know that I come from a place of love," Grande said.