Ariana Grande has poured her heart out in a letter to fans following a suicide bombing that killed 22 people at her concert in Manchester, England.
In the emotional letter, which she shared on social media, the pop star promised to return to Manchester to perform a benefit concert to raise money for victims and their families.
"My heart, prayers and deepest condolences are with the victims of the Manchester Attack and their loved ones," Grande, 23, began. "There is nothing I or anyone can do to take away the pain you are feeling or to make this better."
"However, I extend my hand and heart and everything I possibly can give to you and yours, should you want or need my help in any way," she continued.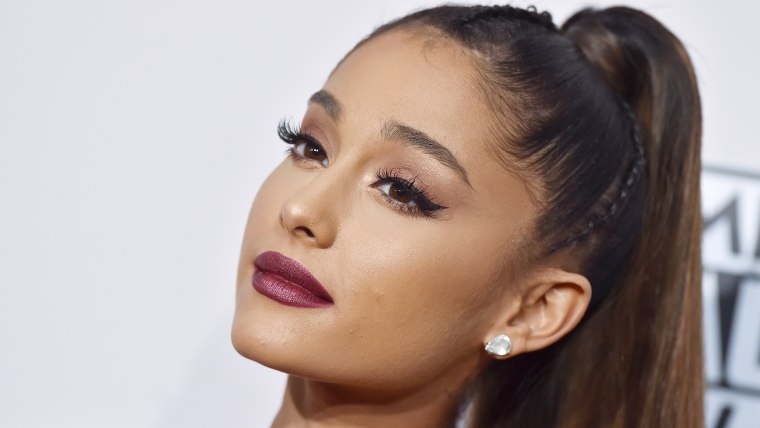 The explosion, which happened just after Grande's concert Monday night, killed 22 people and injured 59, including children and teens. The youngest victim was just 8 years old.
Police said on Wednesday that suspected bomber Salman Abedi was part of a terrorist network. Six suspects have so far been arrested.
Grande, who immediately suspended her tour, said she was inspired by the "compassion, kindness, love strength, and oneness" her fans had shown one another since the deadly attack.
"We won't let this divide us. We won't let hate win," wrote the star, who promised to share details about the benefit concert once they were confirmed.
"Our response to this violence must be to come closer together, to help each other, to love more, to sing louder and to live more kindly and generously than we did before," she wrote, adding that she intended for her "Dangerous Woman" tour to be a safe space for fans to be themselves.
"This will not change that," she wrote.
"When you look into the audience at my shows, you see a beautiful, diverse, pure, happy crowd. Thousands of people, incredibly different, all there for the same reason, music," Grande continued.
The singer concluded by vowing to continue "in honor of the ones we lost, their loved ones, my fans and all affected by this tragedy."
Wrote the star, "They will be on my mind and in my heart every day and I will think of them with everything I do for the rest of my life."
RELATED