No question: Ariana Grande has some serious pipes. But just how would she use them with Jimmy Fallon when he spun the "Wheel of Musical Impressions" on "Tonight" Tuesday?
No surprise: She rocked the house, just like she did last time. (As did Fallon himself.) The pair had an amazing run in coming up with versions of voices made famous by Britney Spears, Christina Aguilera and Aaron Neville (among others), and sang songs like "Mary Had a Little Lamb" and "Cheerleader."
It was also a rare chance to actually see two musical talents searching for, then finding and totally nailing elusive keys and voices — just watch their looks of concentration as they try to hook into the song.
MORE: Jimmy Fallon, Adam Levine bring Sinatra, Azalea and more to 'Tonight'
But be sure to watch at the end — since Celine Dion and Sting may never actually duet on "Can't Feel My Face," this is about as close as you'll ever get to that incredible pairing!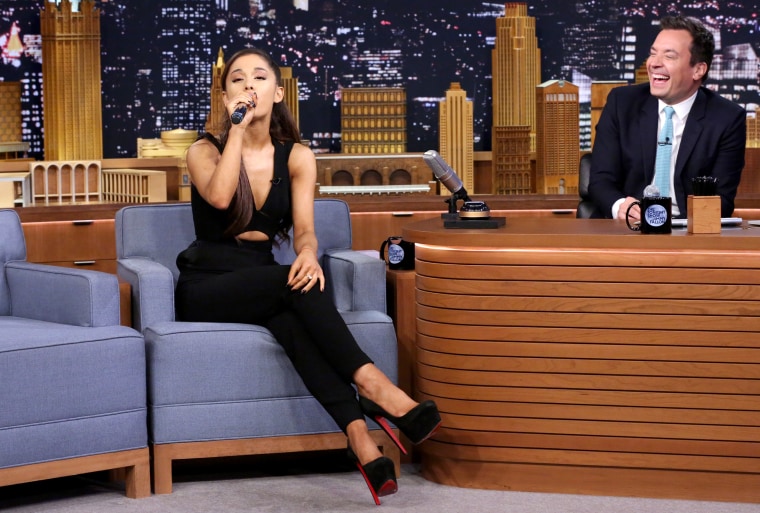 MORE: Christina Aguilera stuns with Cher, Britney vocal impersonations on 'Tonight'
"The Tonight Show Starring Jimmy Fallon" airs weeknights at 11:35 on NBC.