Homer Simpson would not approve.
Videos surfaced on TMZ Wednesday of Ariana Grande, showing her visiting Wolfee Donuts in California, licking a doughnut on a counter and declaring "I hate America."
And she's mightily sorry about it now.
In an extended statement posted on Twitter, Grande insisted, "I am EXTREMELY proud to be an American" and explained her comments were meant to be private, aimed at her friend who was purchasing the doughnuts.
She wrote that "food is very important to me and I sometimes get upset by how freely we as Americans eat and consume things without giving any thought to the consequences that it has on our health and society as a whole."
Her statement went on to discuss child obesity while also noting that she needed to "strive to be better" as a "public figure."
The statement can be read in full here.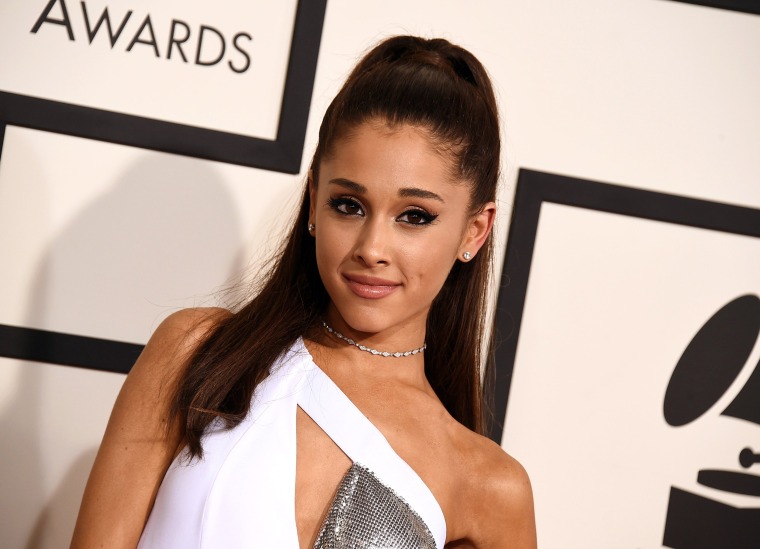 The videos, taken from behind the counter of the doughnut shop, is from a surveillance camera placed more or less at eye level. Grande and her boyfriend/backup dancer Ricky Alvarez and some friends wait on the other side as some doughnuts are brought up. At one point the pair goof with one another, bringing their mouths close to some doughnuts; then Grande's tongue pops out and she licks one briefly.
When an employee brings out a tray of the sweet confections, Grande declares, "What the [expletive] is that? I hate Americans. I hate America."
Cashier Mayra Solis, who was working in the shop, said Grande did not buy any of the doughnuts she touched with her tongue. "She was really rude," she told the Associated Press.
Since the video was made public, Grande has also pulled out of performing in Major League Baseball's All-Star concert on Saturday. But her reps told AP it's because she just had some teeth removed, a fact supported by a July 6 tweet.
Police are now investigating the incident, along with local health officials.