Thrilled about the "Roseanne" revival? You're hardly alone!
We've all been buzzing about the hit ABC show's return to television since we got all the exciting details about it.
The groundbreaking sitcom, which told the story of the lovable blue-collar Conner family, originally aired from 1988 to 1997 and nabbed 17 Emmys over its run.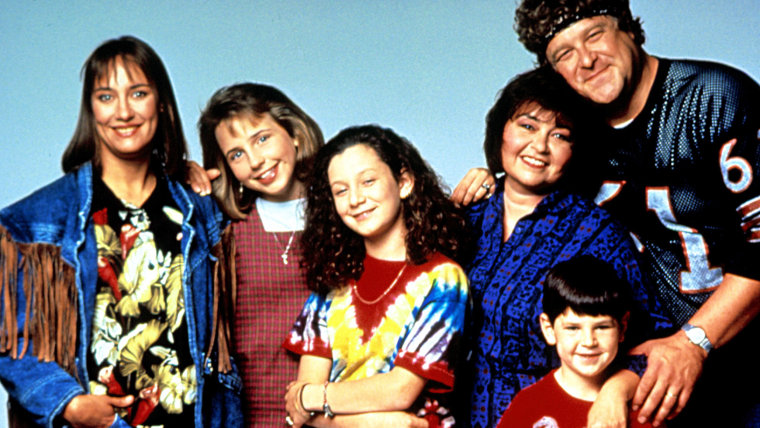 The comedy is set to make its way back to ABC in 2018 with pretty much all of the show's original stars, including Roseanne Barr (Roseanne), John Goodman (Dan), Sara Gilbert (Darlene), Laurie Metcalf (Jackie), Michael Fishman (D.J.) and Lecy Goranson (Becky). Sarah Chalke, who played the second Becky, will appear in a different role.
In honor of the "Roseanne" revival, here's a look at the cast, then and now.