Kathie Lee and Hoda aren't just on the TV anymore - they're also in print, writing a weekly column for the New York Daily News.
Matt Lauer's getting into it too — this morning, he gave it a read in his office: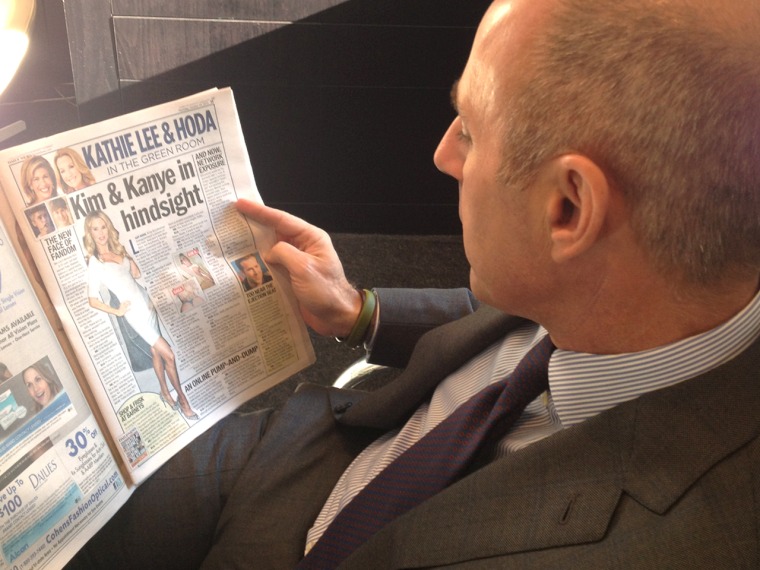 Have you been reading it? We want to see where!
Upload pictures of yourself reading KLG & Hoda's "brilliant" column here: