Daniel Wood? Elijah Radcliffe? Could they actually be the same person?
OK, that's certainly not the case. But a GIF that's starting to go viral, which shows Elijah Wood's face morphing slowly into Daniel Radcliffe's does reveal that they do share a similar look — and has us rethinking everything!
There's one thing we do know they have in common: Finding ways to sign on to legendary movie franchises. Wood starred in the "Lord of the Rings" trilogy as Frodo Baggins and Radcliffe, of course, was Harry Potter in all of the "Harry Potter" films."
Both also have wide-eyed, shaggy dark-haired look and tend to be fairly pale with quick smiles. And of course they're both very handsome. But there are lots of differences — primarily that Wood was born in Iowa in 1981 and Radcliffe in London in 1989.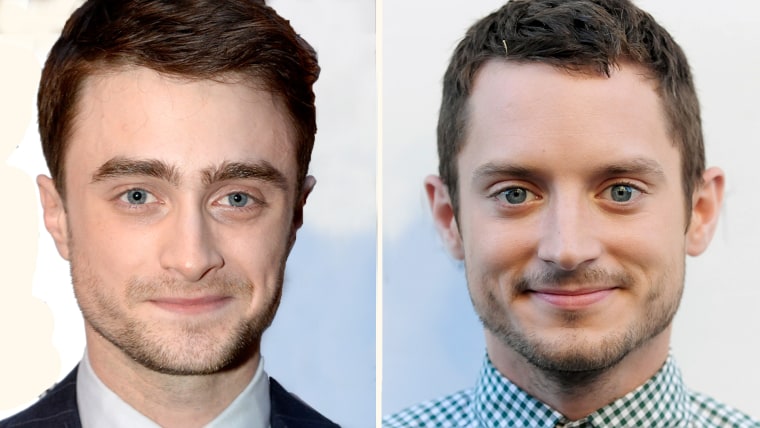 MORE: Bryce Dallas Howard or Jessica Chastain? Stars clear up confusion in song
So far they have not appeared in any films together, which seems a shame. Casting directors, you are now on notice: Time to cast these two men as brothers!
Follow Randee Dawn on Twitter.