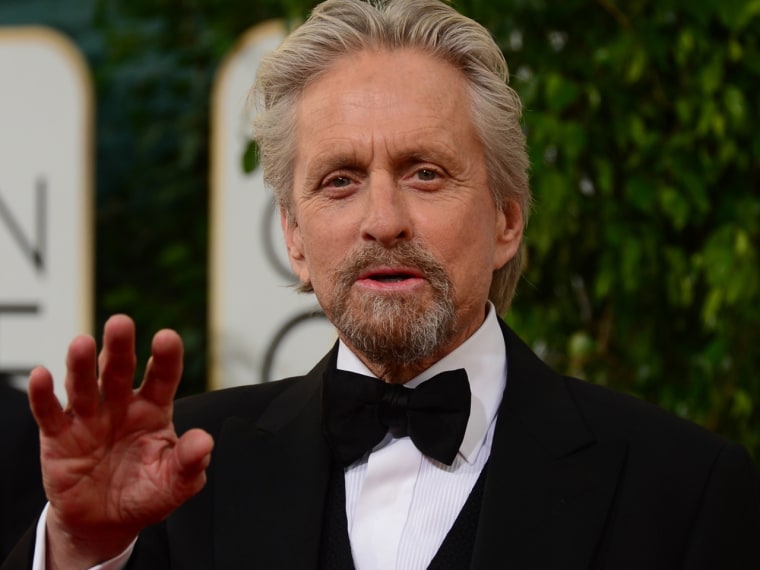 Michael Douglas is having a good week. On Sunday, the actor won a Golden Globe for playing Liberace in HBO's "Behind the Candelabra," and on Monday it was announced that Douglas will have a starring role in the 2015 superhero movie "Ant-Man."
Douglas will play Hank Pym, a brilliant scientist who invents a serum that allows him to change size. Pym is the original Ant-Man, who was introduced in Marvel Comics in 1962. Paul Rudd will play the later version of Ant-Man, Scott Lang.
"With Hank Pym's rich history in the Marvel Universe, we knew we needed an actor capable of bringing the weight and stature to the role that the character deserves," Marvel Studios president Kevin Feige said in a statement. "We felt incredibly relieved when Michael Douglas agreed to step into the part with the charm and fortitude he brings to every character he inhabits, and couldn't be more excited to see what he will do to bring Hank Pym to life."
Edgar Wright, director of Simon Pegg's Cornetto comedy trilogy ("Shaun of the Dead," "Hot Fuzz," "The World's End"), will direct and co-write.
Way back in 2006, Wright told SuperHeroHype.com why he appreciates the tiny hero. "The thing I like about Ant-Man is that it's not like a secret power, there's no supernatural element or it's not a genetic thing," he said. "There's no gamma rays. It's just like the suit and the gas, so in that sense, it really appealed to me in terms that we could do something high-concept, really visual, cross-genre, sort of an action and special effects bonanza, but funny as well."
"Ant-Man" will come to theaters on July 31, 2015.