Looks like Ben and Jen may have turkey number two at their door. Even while their new flick "Gigli" has been getting some of the toughest reviews in film history, the advance buzz on their upcoming film, "Jersey Girl," isn't much better. In fact, one person at an early screening of the film in March says that people were walking out from the beginning.
"This movie is a dog! Don't see it," notes the reviewer, who admits he was one of those who walked after an hour. "Jersey Girl" is scheduled to open next year. "Unless the cutting room floor contains a pile over ten feet high of unused footage, I do not think that there is any way to fix and save this movie before its release to the general public."
"Jersey Girl" director Kevin Smith, however, is insisting that the scathing reviews of "Gigli" aren't making him sweat. "Apples and oranges," he assures fans on his web site. "And while I'm sorry that 'Gigli' didn't do better this weekend, it's (sic) critical reaction and (box office) take won't have the slightest effect on 'Jersey Girl.' Take my word for it."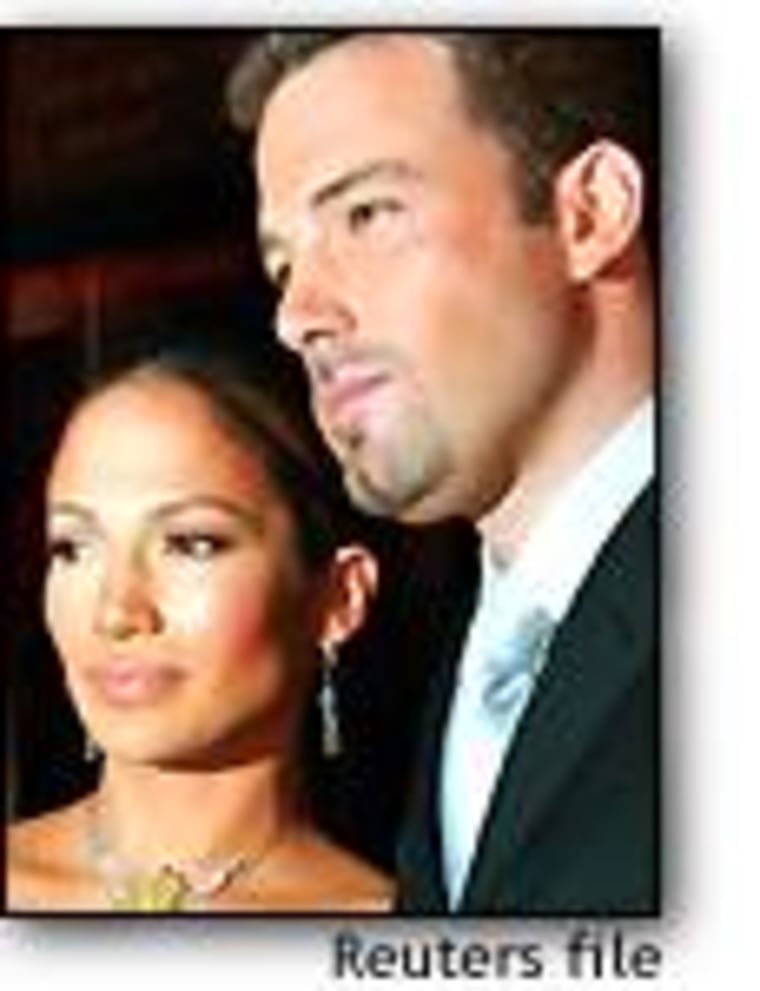 In another posting, Smith critiqued "Gigli," and it wasn't exactly a rave review. "Like most Marty Brest movies, it could've done with some tighter editing."
Then Smith goes on to bash the Ben/Jen critics, and rather bizarrely compares them with the Columbine killers. "The sheer naked aggression is astounding. Alright, fine — folks are tired of hearing about their relationship. But who started covering it to death in the first place? . . . . It was the same press that's going after them with the gleeful abandon of those trenchcoat wearing high schoolers who march into school and pick off the popular kids with a small arsenal. But let 'em shred the movie. Ben and Jen got what they wanted out of it: Ben and Jen. And everyone'll live happily ever after."
Curtis: Political 'Lies'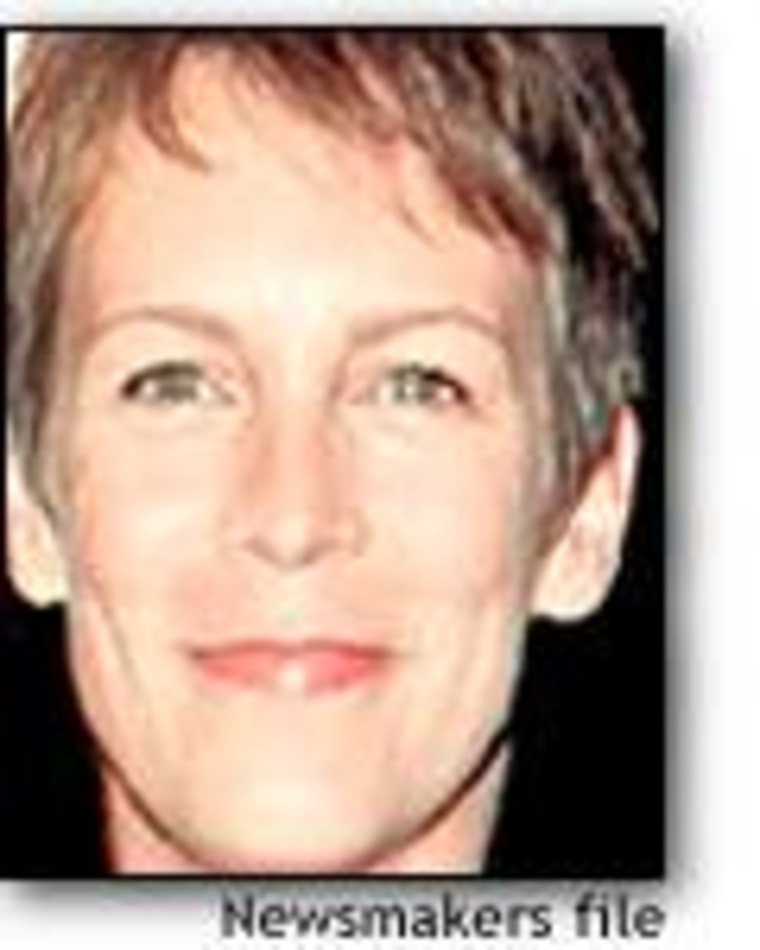 Does Jamie Lee Curtis think George Bush is a bit of a villain?
The actress took some digs at a not-bright American president while out promoting her new movie "Freaky Friday." The comments came when the actress was asked about the possibility of a sequel to her 1994 hit "True Lies."
"'True Lies 2' will never get made. Never happen. You know why? I found out why. Because terrorists aren't funny anymore. They never were, but it was distant enough from our psyche that we could make it funny. It'll never be funny again." Curtis said the project was set to go before 9/11, but after the attack, it fell apart.
When asked if an alternate villain might be used in the film, Curtis replied, "Unless they come up with some sort of businessman, make it about Republican businessmen who are evil, and then, you know, then we can make it. Maybe they'll make it about...I know, an American presidency, with kind of, I know, and we'll have the guy not be so bright, oh, that's great!"
Curtis' spokesman confirmed that "True Lies 2" had been in pre-production, but was dropped after Sept. 11. When asked about her remarks on an American president, the spokesman said, "I'm not going to comment on that. She doesn't say 'Bush' anywhere in that. Let's not jump to conclusions and let's not fantasize here. . . .She didn't name names."
Notes from all over
P. Diddy got into fisticuffs when a guest aboard a yacht made a rude comment about another guest, according the Sunday Mirror of London. The rap impresario punched Calum Best, the son of soccer idol George Best, in the face and had him booted from a yacht after Best "made an improper suggestion about one of the girls at the party and the rapper flipped." . . .Helena Bonham Carter is said to be mulling a remake of "Anne of A Thousand Days." . . .
Verne Troyer, the 2' 8" Mini-Me star, is set marry 6-foot, 2-inch tall Genevive Gallen in November, reports PeopleNews. "They get on so well in public," a source told the site, "but I wouldn't like to think about what happens behind closed doors." Luckily, Gallen is a yoga instructor.
Jeannette Walls Delivers the Scoop appears Monday through Thursday in MSNBC Entertainment.