It's been 17 years since Julie Andrews first played Anne Hathaway's on-screen grandmother in "The Princess Diaries," but their bond is apparently as strong as ever!
Andrews recently celebrated her 83rd birthday, and Hathaway had a heartfelt message to her former co-star.
Alongside a throwback Instagram photo from "The Princess Diaries," she reflected on everything Andrews has taught her over the years, including "the importance of grace" and that "one must have patience, positivity, perspective, manners, kindness, and humility."
She signed off with a sweet birthday message to Andrews: "Happy birthday Julie, Queen Eternal. All my love, Annie."
Hathaway, 35, was just a teen when she played Mia Thermopolis in the beloved 2001 rom-com.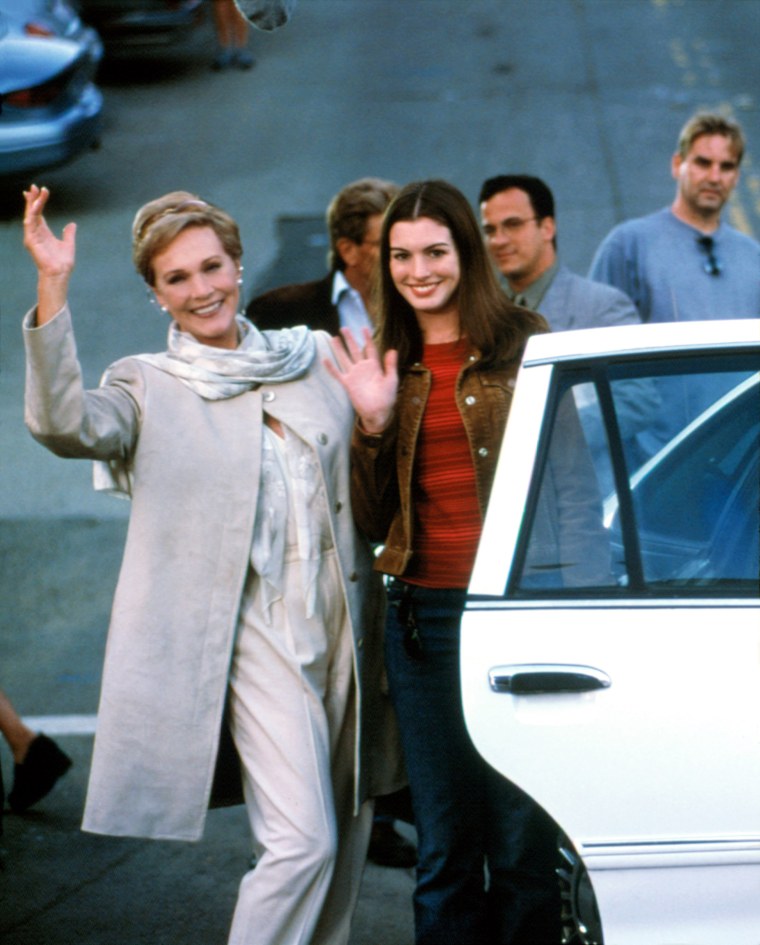 Andrews' character, Queen Clarisse of Genovia, taught Mia everything she knew about being a princess, and it sounds like Andrews influenced Hathaway just as much in real life.
"I was lucky enough to have learned from the very best at the very beginning," Hathaway wrote.
Their close connection was obvious at the premiere of "The Princess Diaries" in 2001.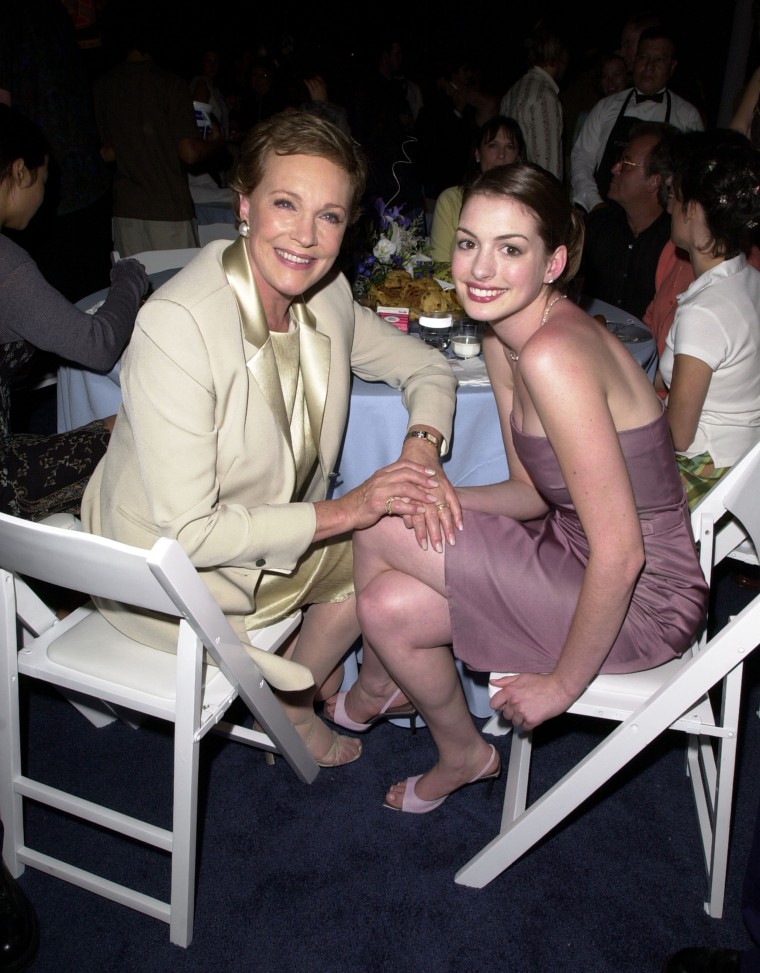 They were an equally adorable duo at the 2004 premiere of the sequel, "The Princess Diaries 2: Royal Engagement."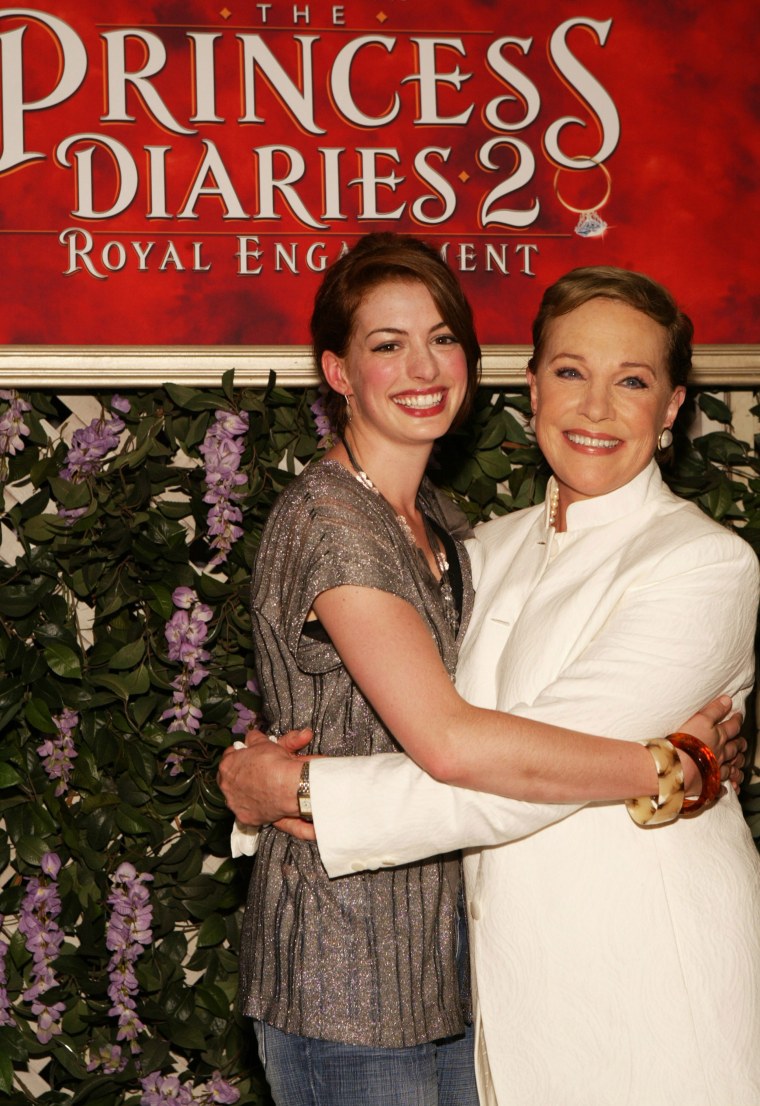 They also reunited at a charity gala in 2011, and their close bond is clear!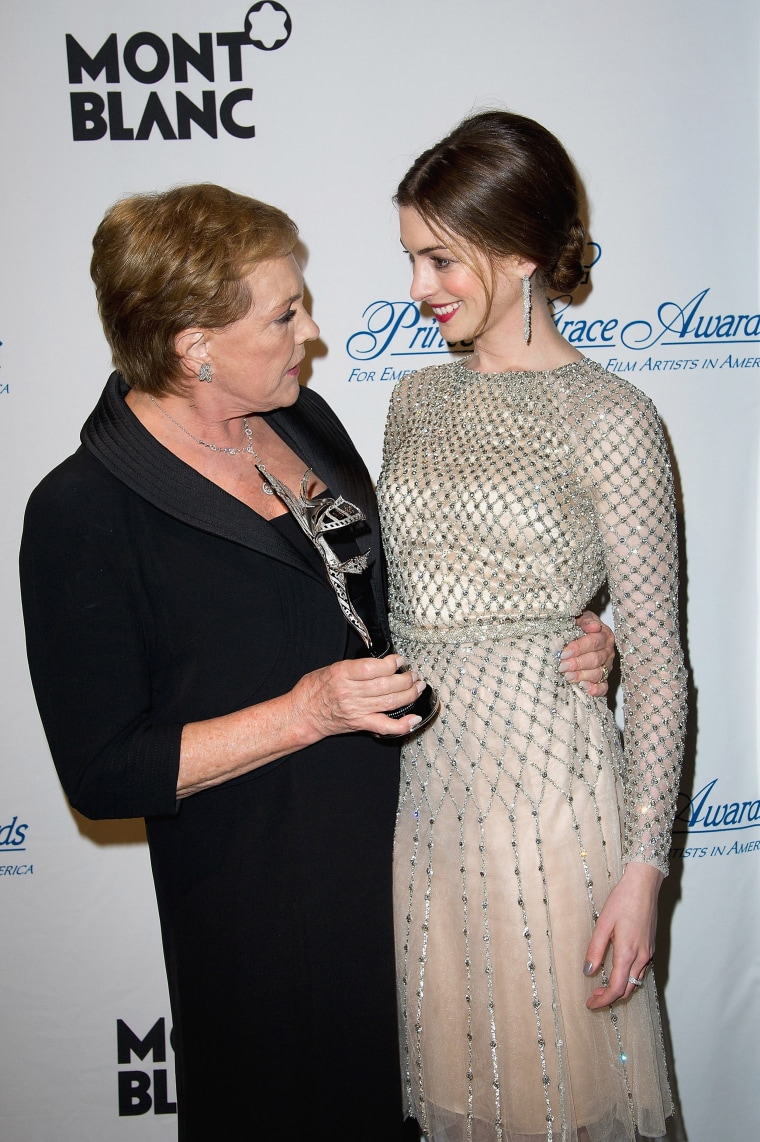 This isn't the first time Hathaway has penned a moving, public note to someone meaningful in her life. She wrote an emotional letter to "Princess Diaries" director Garry Marshall after he passed away in 2016, calling him "generous" and "kind beyond kind."
Sweet, thoughtful notes are clearly second-nature to the "Princess Diaries" alum — no doubt the Queen of Genovia is proud!