Anne Hathaway and James Corden may be two of the nicest people in Hollywood, but put them in a rap battle against each other and the gloves come off!
The "Alice Through the Looking Glass" actress and the British talk-show host faced off in an epic hip-hop throwdown in a new "Late, Late Show" segment called "Drop The Mic" on Tuesday — and both stars dished out plenty of below-the-belt disses.
Just how mean did the rap duel get? In his first round, Corden, 37, mentioned new mom Hathaway's "flop" movie "Get Smart," and insulted her rap ability before really laying into her.
"Now it's her turn to try and act a little scary, 'cause the only Catwoman I acknowledge is Halle Berry," Corden rapped, mocking Hathaway's portrayal of the feline villain in 2012's "The Dark Knight Rises."
But, Hathaway, 33, gave back as good as she got.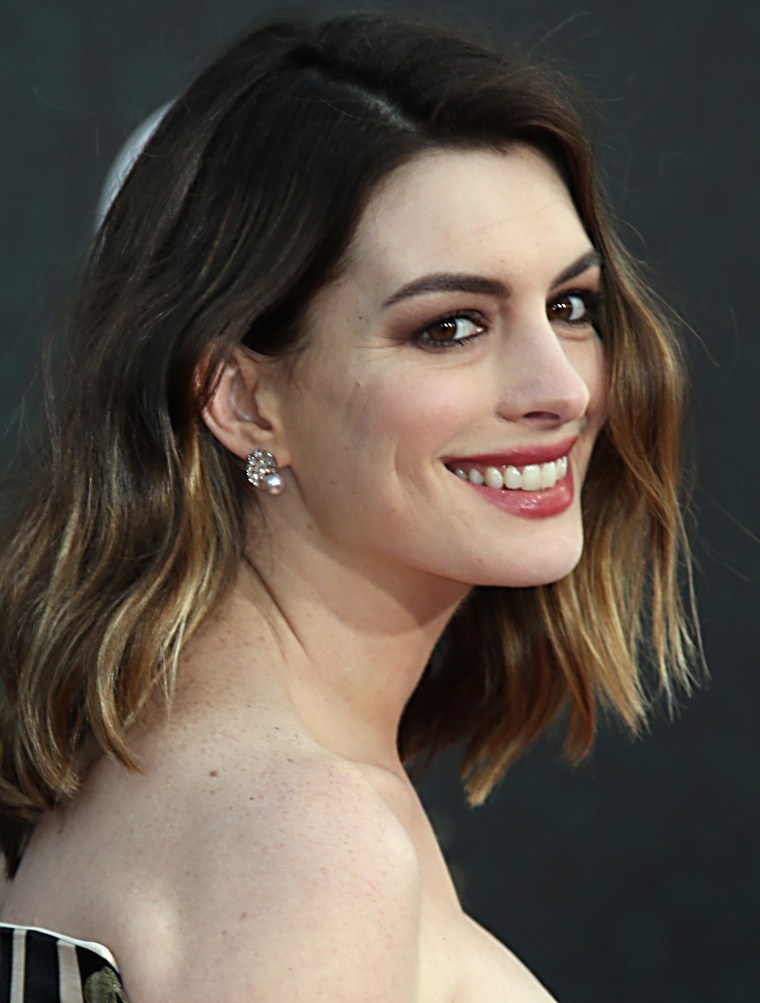 "A Catwoman dis? Gosh, what do I do? I can't make fun of you, James, 'cause no one's heard of you!" Hathaway rapped. "Now that I finally have a chance to speak, I saw your rhymes are like your ratings — damn, they're incredibly weak."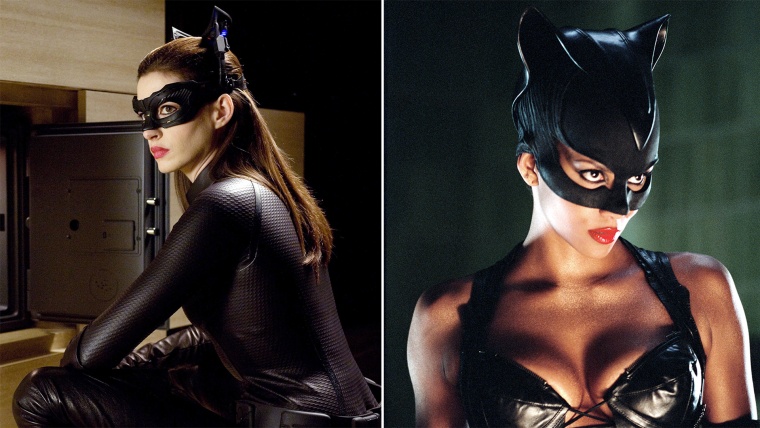 Next, Corden mocked Hathaway's "awful" British accent and her widely-panned 2011 Oscar hosting gig with James Franco. He also instructed Hathaway, "Call me Meryl Streep, because you're my assistant!" in a reference to Hathaway's role in 2006's "The Devil Wears Prada."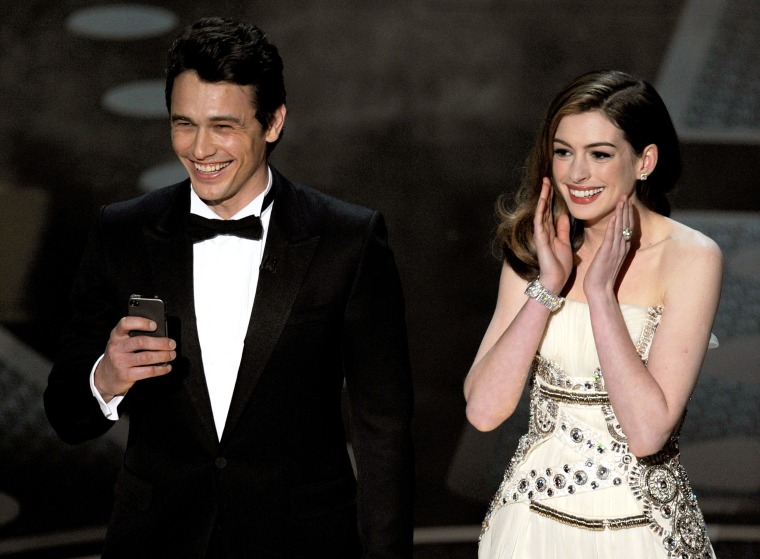 But Hathaway met Corden diss for diss, even telling the host, "You're the worst British export since smallpox!" before making fun of a segment he did with boy band One Direction.
"That was actually mean," Corden said, interrupting the battle's flow for a moment.
RELATED: New mom Anne Hathaway tells Ellen why she 'cried a little bit' at the gym
In the end, it was MC Hathaway who finished off Corden, and did so by acknowledging her own online trolls, dubbed the HathaHaters in the media.
Over time, the haters' snark only made her stronger, more ready for battle, the actress implied.
"I was hated and shaded, but now I've been liberated," Hathaway rapped to Corden. "Now you know what it's like to get Hatha-slayed."