For Hollywood stars, winning an Oscar in a major category is the ultimate achievement — and it's a rare one.
So it was no surprise that Anne Hathaway seemed overjoyed when she nabbed the award for Best Supporting Actress for her portrayal of tormented heroine Fantine in "Les Misérables." It is, however, a surprise to learn that was all an act.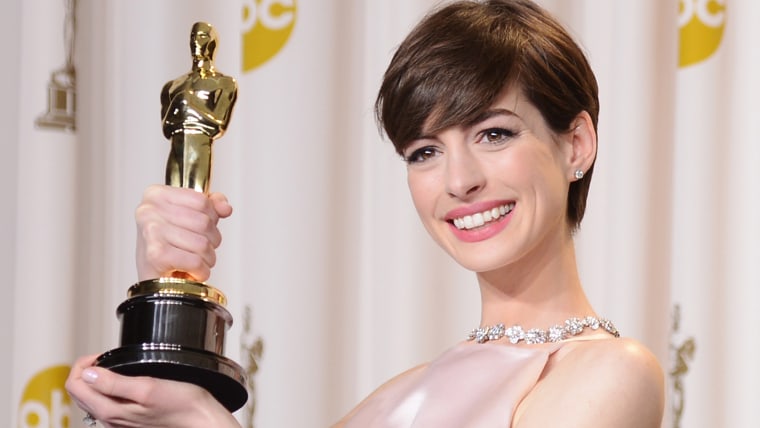 "I felt very uncomfortable," Hathaway recently confessed to The Guardian. "I kind of lost my mind doing that movie and it hadn't come back yet."
As the actress revealed in interviews over the course of her award season campaign, she made big sacrifices for the role — she cut her hair and lost 20 pounds on a diet of "hummus and radishes" and and oatmeal paste — and frankly, some fans had grown tired of the talk.
RELATED: New mom Anne Hathaway tells Ellen why she 'cried a little bit' at the gym
"Then I had to stand up in front of people and feel something I don't feel, which is uncomplicated happiness," she explained. "It's an obvious thing, you win an Oscar and you're supposed to be happy. I didn't feel that way. I felt wrong that I was standing there in a gown that cost more than some people are going to see in their lifetime, and winning an award for portraying pain that still felt very much a part of our collective experience as human beings."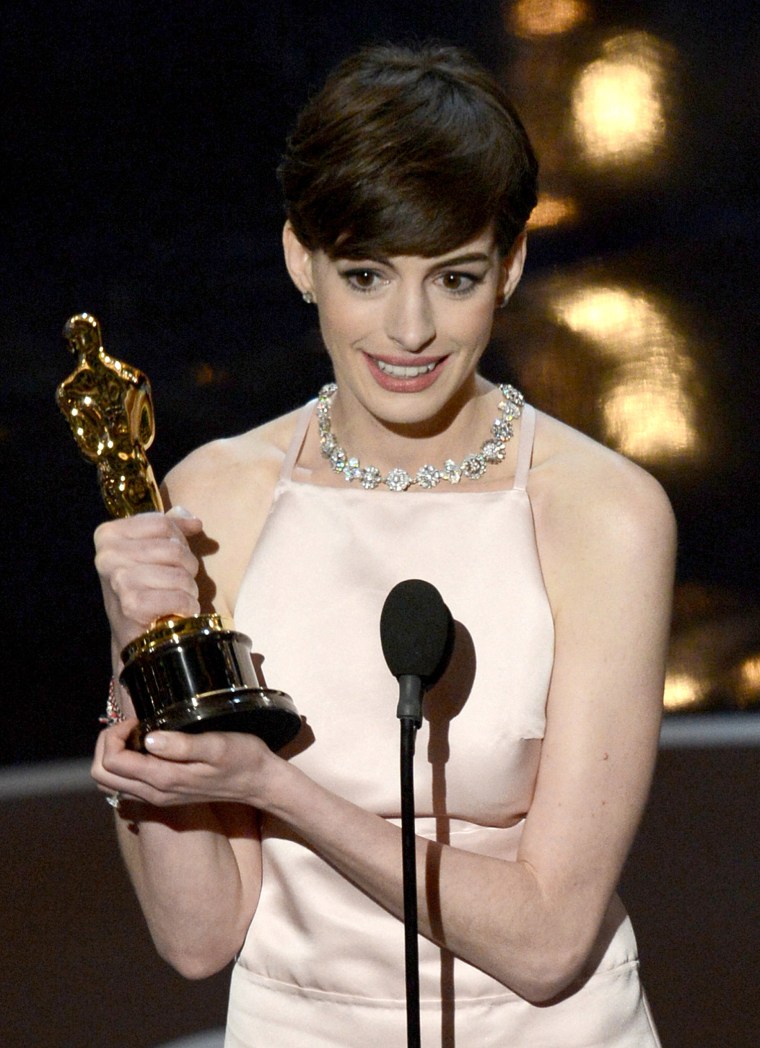 But despite her conflict over it all, she put on a smile and did her best to seem delighted — and then she faced even more backlash.
"I tried to pretend that I was happy and I got called out on it, big time," she recalled. "That's the truth and that's what happened. It sucks."
RELATED: Anne Hathaway celebrates 'The Devil Wears Prada' 10th anniversary with perfect tribute
Still, she took away a valuable lesson from the experience.
"What you learn from it is that you only feel like you can die from embarrassment," she said. "You don't actually die."
Follow Ree Hines on Twitter.