Hold on to your tiaras, everyone: Anne Hathaway has confirmed a third "Princess Diaries" is in the works.
"There is a script for the third movie. There is a script," the Oscar winner said when asked about the potential film on Thursday night's episode of "Watch What Happens Live With Andy Cohen."
"I want to do it. Julie (Andrews) wants to do it. Debra Martin Chase, our producer, wants to do it. We all really want it to happen."
While the key parties are excited for Princess Mia to return to her throne in Genovia, Hathaway, 36, cautioned fans not to expect to see anything in the near future.
"It's just we don't want to unless it's perfect because we love it just as much as you guys love it," the "Ocean's 8" star said. "It's as important to us as it is to you, and we don't want to deliver anything until it's ready, but we're working on it."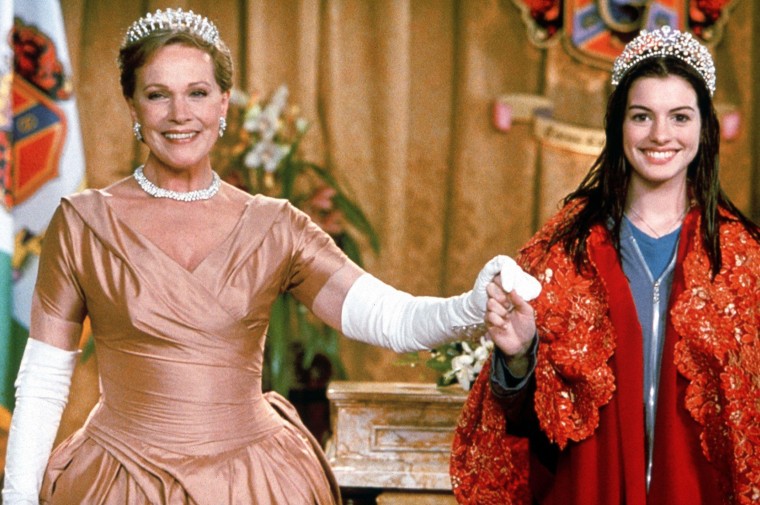 "The Princess Diaries" came out in 2001 and spawned a sequel in 2004.
Even as she's gone from "Princess Diaries" to Hollywood royalty, Hathaway still has a soft spot for the film that put her on the map and just last year she wrote Andrews a sweet birthday note, complete with a photo of them from their "Princess" days.
Hathaway also penned a touching tribute after Garry Marshall, who directed both "Princess Diaries" films, passed away in 2016.
Hmm, with eloquence and grace like this, you can tell that Queen Clarisse certainly taught her the right way to behave.