"The Devil Wears Prada" hit theaters 10 years ago, and for fans, the anniversary that marks a decade of repeated viewings, snappy quotes and fashion fun.
But for star Anne Hathaway, it's a celebration of something bigger.
RELATED: Find out which actress almost had Anne Hathaway's part in 'The Devil Wears Prada'
On Thursday, the actress who played put-upon assistant Andy in the beloved flick, posted a GIF of co-star Meryl Street delivering one of Miranda Priestly's oh-so-direct comments.
With a dismissive flourish, she simply says, "That's all."
"What else can I say about the movie that changed my life?" Hathaway added in the caption on Facebook. "Thank you #thedevilwearsprada and happy 10 year anniversary!!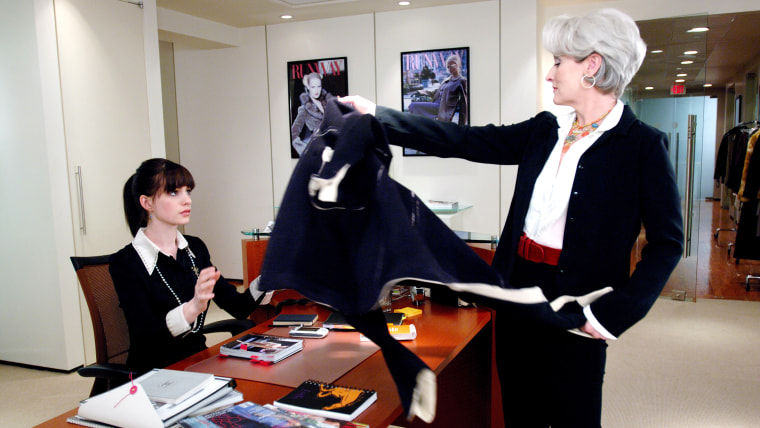 Hathaway also had a message to fans who can't believe how long it's been since they first met Andy and Miranda.
"Don't let this make you feel old- good style is eternal," she wrote at the end of the post.
Follow Ree Hines on Twitter.