It's been a busy week for Anna Wintour. She played a major role at Monday's Met Gala, attended to her usual duties as Vogue's editor-in-chief and on top of all of that, she still had to vet all the jokes for "Late Night with Seth Meyers."
Yes, as it turns out, the woman who inspired the fashion-mag taskmaster in 2006's "The Devil Wears Prada" is also in control of comedy — if a certain "Late Night" bit is to be believed.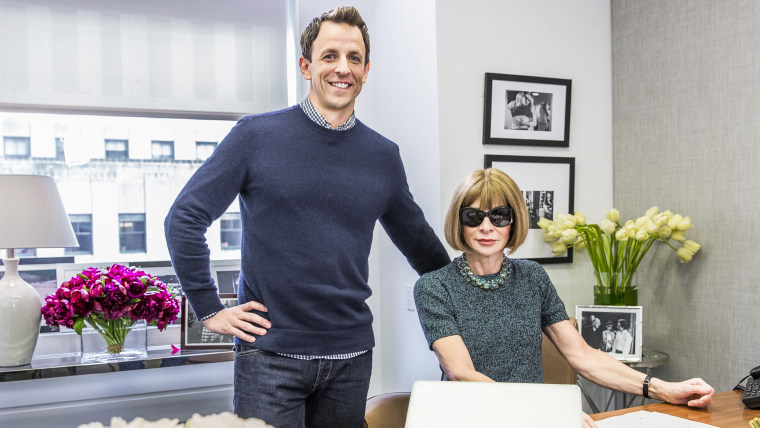 "A lot of people don't realize, along with being a fashion icon, Anna Wintour has been behind every major comedy decision in the last 40 years," Meyers explained. "'Saturday Night Live' was her idea. She directed 'Animal House.' She told Jerry Seinfeld the show should be about nothing."
But it's clear throughout the clip, Meyers wasn't exactly laughing along with his tough-as-nails comedy boss.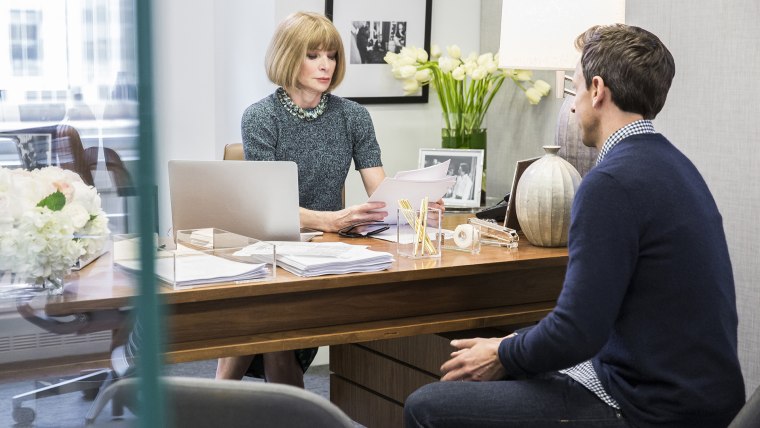 In true "Prada" fashion, Wintour tore through his sketches, micromanaged his monologues and eventually reduced him to tears — until she told him to stop crying, of course.
Be sure to watch the emotional (and hilarious) roller coaster for yourself.
Follow Ree Hines on Google+.