In a case of headlines inspiring art, Anna Kendrick and Zac Efron will star in a new movie about brothers finding wedding dates via Craigslist.
Titled "Mike and Dave Need Wedding Dates," the 20th Century Fox comedy will also star Kendrick's fellow "Pitch Perfect" and "Pitch Perfect 2" co-star Adam DeVine.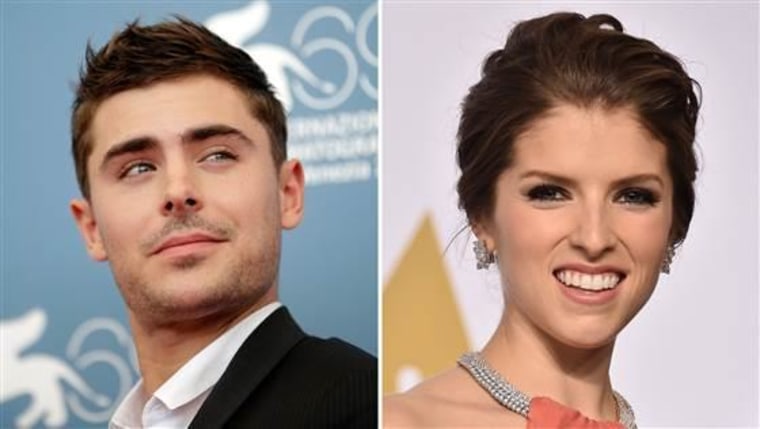 DeVine and Efron will play the parts inspired by two real-life brothers (also named Mike and Dave) who took to Craigslist to find wedding dates. In the ad, they described themselves as "dashingly tall, Anglo-Saxon" men who were "raw, emotional, sensitive, but still bad boys."
Visiting TODAY in 2013, the brothers said that they promised royalties to their dates if Hollywood wanted to turn their experience into a romantic comedy. Lucky for them, Hollywood not only came but also listened to their caveat: "We refuse the right to let Ashton Kutcher play either of our characters," their ad wrote.
The script will be written by Andrew J. Cohen and Brendan O'Brien, who also co-wrote Efron's "Neighbors," and will be directed by Jake Szymanski.