Anna Kendrick may be done with her 20s, but she's not done making us laugh.
To celebrate the "Pitch Perfect" star's 30th birthday Sunday, we've rounded up 30 of our favorite social-media moments from Kendrick (at least the ones clean enough to share), from her infamously hilarious tweets, to her stellar lip-syncing skills.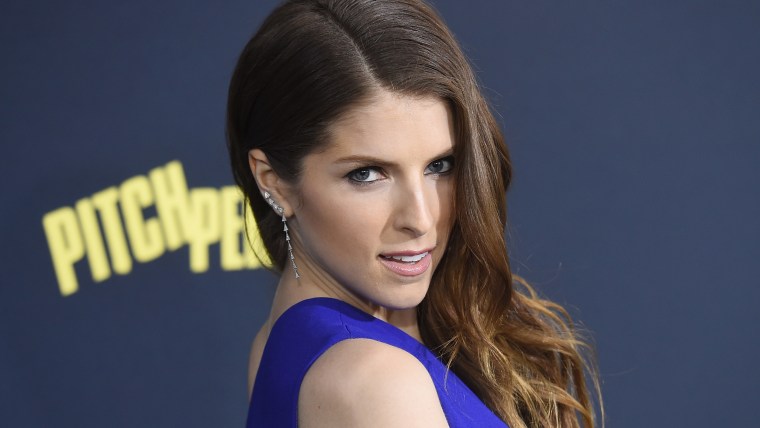 Here's why we love Anna Kendrick:
1. She's humble.
2. She loves Beyonce as much as the rest of us.
3. She eats the breakfast of champions.
4. We knew she could sing, but she can also do some mean lip-syncing.
5. She keeps it real.
6. She can do this dog meme better than this dog can do this dog meme.
7. She believes she suffers from "bitchy resting face," but is working toward a solution.
8. She has no filter.
9. She hasn't quite figured out laundry, and she's okay with that.
10. She appreciates the little things.
11. She's knows what it takes to be camera-ready.
12. She's come to terms with the fact she'd be sorted into Hufflepuff.
13. She knows what she's looking for in a man.
14. She knows what she isn't looking for in a man.
15. She's got her last words all planned out ... sort of.
16. If "Frozen" heads to Broadway, she'll be first in line to audition for Olaf.
17. She hates mornings, and gifted Savannah Guthrie with a motivational poster of her own tweet saying so.
18. She has great motivation for being social.
19. She's not sarcastic at all.
20. She knows her limits when it comes to Halloween costumes.
21. She knows it's okay to be lazy sometimes.
22. She cries for no reason — even more so in the sky.
23. She loves "The Bachelor," but doesn't think she'd make it as a contestant.
24. She's ready to take over for Zayn Malik.
25. She's handy and proud of it.
26. She's come to terms with the fact that she's a brunette.
27. She's modest about her strength (and her celebrity).
28. She'll spoil ALL the endings, even for other celebs.
29. She loves "Star Wars."
30. She gets just as anxious at parties as we do.
If you can't get enough of Kendrick's amazing tweets, we suggest you

"There's%20a%20new%20Star%20Wars%20trailer!%20EVERYBODY%20SHUT%20UP%20THERE'S%20A%20NEW%20STAR%20WARS%20TRAILER!"%20-%20me%20being%20professional%20on%20set%20today
—%20Anna%20Kendrick%20(@AnnaKendrick47)%20April%2016,%202015%20