The sequel "Pitch Perfect" fans have been clamoring for is almost here, but as it turns out, star Anna Kendrick never thought the day would come.
"There were so many rumors of a sequel for a long, long time — like a full year after the movie — it just didn't feel like it was really going to happen," Kendrick told TODAY's Savannah Guthrie Wednesday. "So I was sort of running around going, 'That's not going to happen ... because movies have made more money and have not gotten sequels.'"
WATCH: Natalie dances her way through 'Bella Boot Camp'
But as time went on, the film gained a devoted following and a sequel seemed like a sure thing. Kendrick's involvement wasn't so certain, though.
"It really wasn't until all the girls signed on that I was like, 'Well it would be so crazy if they were all doing it and I wasn't there,'" she explained. "I would be having big time 'Pitch Perfect' FOMO."
FOMO, for those who aren't in the know about the frequent source of anxiety often associated with Millennials, means "fear of missing out" (and it's illustrated perfectly in a College Humor clip featuring fellow 'Pitch" co-star Anna Camp).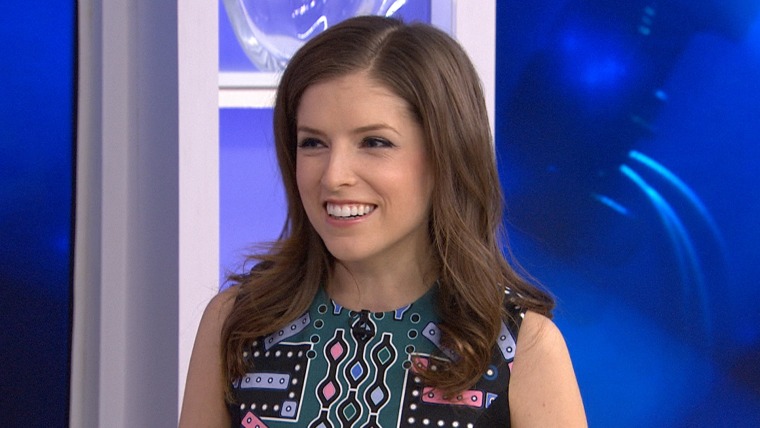 Fans won't miss out on Kendrick in the sequel, of course, and they can get even more entertainment from her on Twitter. In fact, her pithy tweets even inspired Buzzfeed to create a series of motivational mock-up posters with her one-liners.
"That I thought was one of the cutest things," Kendrick said before giving Guthrie a framed — (and censored!) — poster of her own.
"Oh, hello again, 4AM, you wh---," it read.
Ahem.
WATCH: Natalie goes behind the scenes of 'Pitch Perfect 2'
See more from Kendrick in the clips, and check out what her "Pitch Perfect 2" co-star, Rebel Wilson, had to say on Tuesday's show.
And, of course, you can catch more from both ladies and the rest of the gang when "Pitch Perfect 2" opens in theaters nationwide Friday.
Follow Ree Hines on Google+.