Happy partners and devoted parents — Chris Pratt and Anna Faris are the definition of relationship goals. But that doesn't mean they're immune to tabloid talk.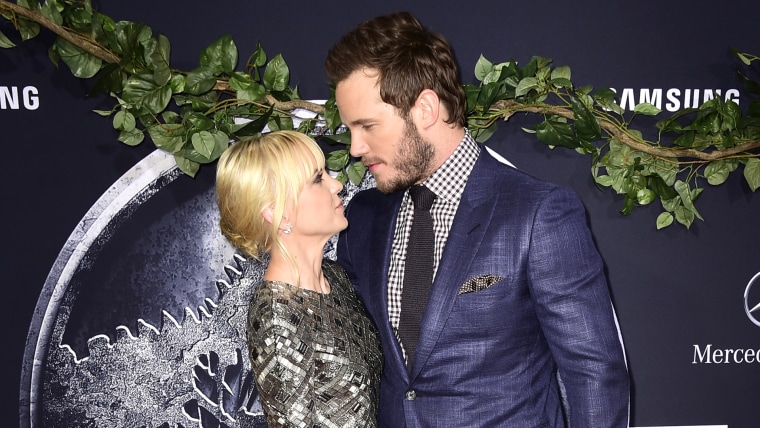 Last year, rumors of infidelity and strained relationships made magazine headlines and they made Faris feel something unexpected: insecurity.
"I just remember feeling so hurt in a way that bothered me," the actress explained during a recent episode of her "Anna Faris is Unqualified" podcast. "I didn't want to think of myself as somebody who could be bothered by the tabloid s---."
Despite how much faith she had in her husband, she explained to friend and podcast guest Isla Fisher that the rumors still shook her.
RELATED: Chris Pratt keeps cropping Jennifer Lawrence out of pics — and it's hilarious
"I think it was a combination of things," Faris recalled. "I take pride in how great my relationship is with Chris, but having said that, of course, in this crazy world where he's off doing movies and I'm in L.A. raising our child, of course I'm going to feel vulnerable, like any normal human would. ... It made me feel incredibly insecure."
But ultimately, she knew that the motivation behind the tabloid reports wasn't reality.
"It's much more interesting to see a story about a tumultuous relationship than a peaceful one," she explained.
RELATED: Chris Pratt says he's taking time off from acting to be with his family
Faris told Fisher that their golden rule is to simply "never respond" to such rumors. However, if the talk continues next time, Fisher suggested a distraction technique — "Release a sex tape!
Follow Ree Hines on Twitter.