Attempting to remake a comedy that was already practically perfect in every way is a challenge, and that has likely been on Anna Faris' mind ever since she and Eugenio Derbez signed on to re-create 1987's classic "Overboard."
The original, after all, starred partners Goldie Hawn and Kurt Russell as people from very different sides of the tracks brought together after one of them develops amnesia.
Fortunately, Hawn has generously given the nod to the new version.
"I had a run-in with Kurt and Goldie, and Kurt said, 'So we're taking you to dinner because we hear that you're doin' our movie,'" Faris, 41, told TODAY's Natalie Morales on Monday.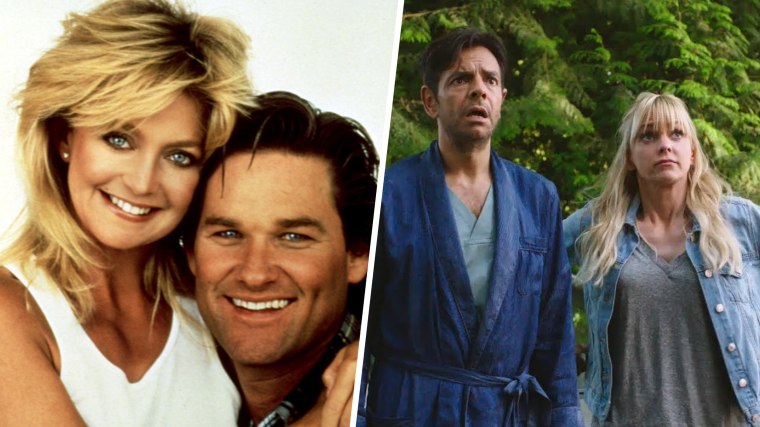 "It felt terrifying," she added. "And they told us about their experiences of falling in love and being on that movie and how exciting it was for them to be together."
Hawn and Russell started up their love affair while working on the set of 1983's "Swing Shift," and have been together ever since. "Overboard" turned out to be a terrific use of their skills, with Hawn as a privileged wife who hires Russell to remodel her yacht's closet, but is horrible to him. When she turns up on shore with no memory of who she is, Russell takes her in to raise "their" four little monsters, which she turns out to be surprisingly good at.
This time, the story will flip the roles, with Derbez as the spoiled, rich man brought "home" by Faris' working-class mom.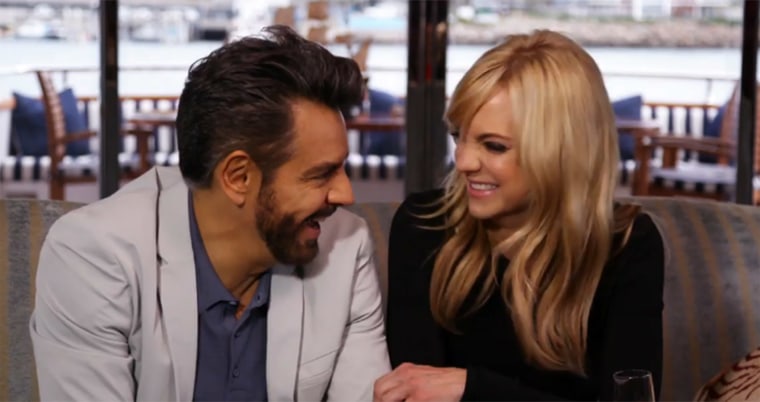 "We decided to do the opposite to make it fresher, different," said Derbez, 56.
"All of this is noble and lofty," quipped Faris.
It's a movie that's near and dear to the original stars' hearts (in 2017, Hawn noted that watching it is still a "turn on"), but the new premise apparently earned a solid thumbs-up from its original stars. By the end of their dinner with Hawn and Russell, Faris reported, "Goldie said, 'OK, we give you our blessing.'"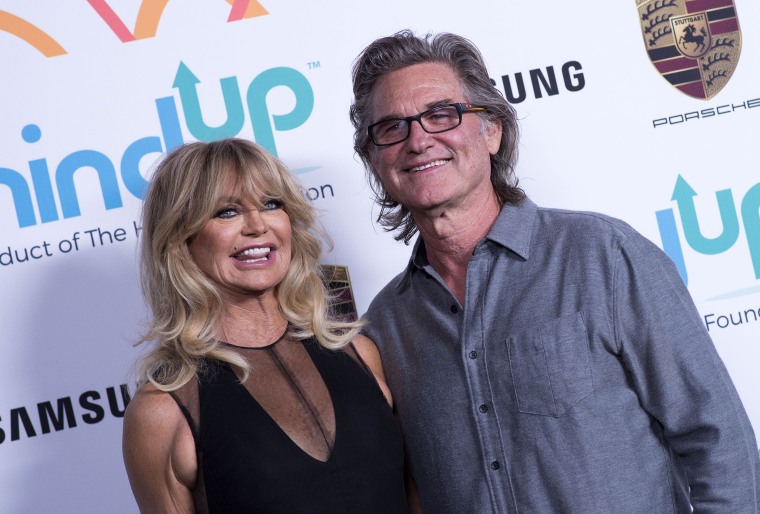 Time to set sail!
Follow Randee Dawn on Twitter.