Anna Faris has broken her silence on tabloid rumors regarding the state of her marriage to fellow actor Chris Pratt.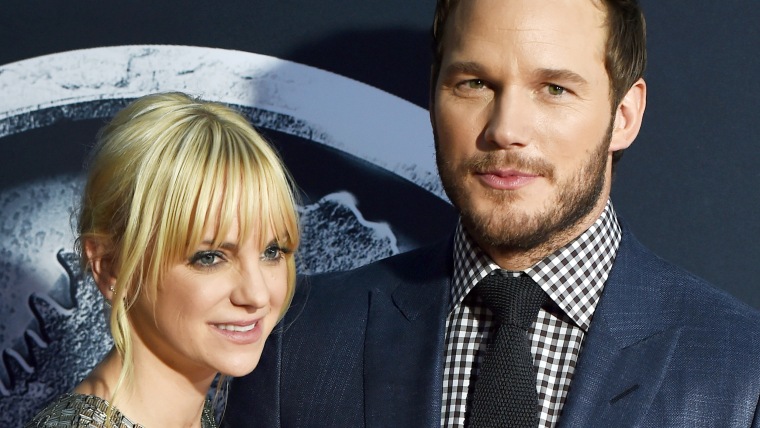 "This has been blindsiding to us," Faris, who married Pratt in 2009, told Fox11 in an interview posted online Tuesday. "We have an incredible relationship. It has been weirdly stinging."
In a photo gallery posted to Star magazine's website July 13, the tabloid claimed the power couple's relationship was "hitting the skids," allegedly relating to Pratt's career ascent via leading roles in the blockbusters "Jurassic World" and "Guardians of the Galaxy." Star doubled down on its claims July 29, when the magazine reported that Pratt's interactions with his "Passengers" co-star Jennifer Lawrence sent Faris "into a panic." Neither report cited sources by name.
Calling the reports "a little devastating," Faris added that they "stung a little bit harder than I thought it would." The "Mom" star added, "I have always kind of believed that part of the rumors of celebrity couples were sort of true — because they had never been a part of my life. I thought, 'Maybe there is a kernel of truth to that.'"
Perhaps Faris wasn't the only one surprised by the reports, as her public appearances with Pratt have shown a happy couple and a united front. Their spirits also appear to have been buoyed by their son Jack, who was born prematurely in 2012.
"I am very lucky that … we both value family," Faris told the Fox affiliate.
Pratt expressed similar sentiments in the caption of a May 17 Instagram photo that shows Faris and Jack sitting on a porch swing. "Happy boy, happy wife, happy life, porch swing," reads part of the caption to that picture.
Faris also expressed hopes of acting together with Pratt on an upcoming project. "We are still trying to figure out what that is," she noted.
Follow TODAY.com writer Chris Serico on Twitter.