Angelina Jolie and Brad Pitt reunite onscreen for the first time in 10 years in their new drama "By the Sea," which focuses on a struggling marriage. But the couple wants to make it clear their own relationship isn't on the rocks.
"It's not autobiographical," Jolie Pitt told Vogue of film, in the magazine's November cover story, which features a stunning family photo shoot by Annie Leibovitz. "Brad and I have our issues, but if the characters were even remotely close to our problems we couldn't have made the film."
"It was our honeymoon," the actress added of the time she, Pitt and their six children spent shooting the movie on the Maltese island of Gozo.
Jolie Pitt directed "By the Sea" and wrote its screenplay herself. She revealed that the couple called the script — which follows a husband and wife in the 1970s who resolve their marital issues while visiting a French resort — the "crazy one" for years.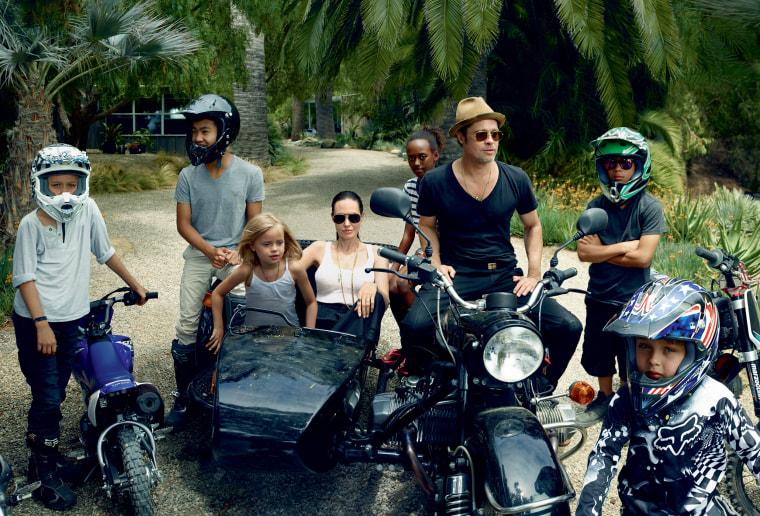 RELATED: Brad Pitt, Angelina Jolie appear in first film together in 10 years — see trailer!
"As artists we wanted something that took us out of our comfort zones," she said. "Just being raw actors. It's not the safest idea. But life is short."
It was while editing the film earlier this year that Jolie Pitt had her ovaries and fallopian tubes removed after tests detected possible signs of cancer — two years after she underwent a preventative double mastectomy.
"It really connected me to other women," she said of sharing her experience in a New York Times Op-Ed in March.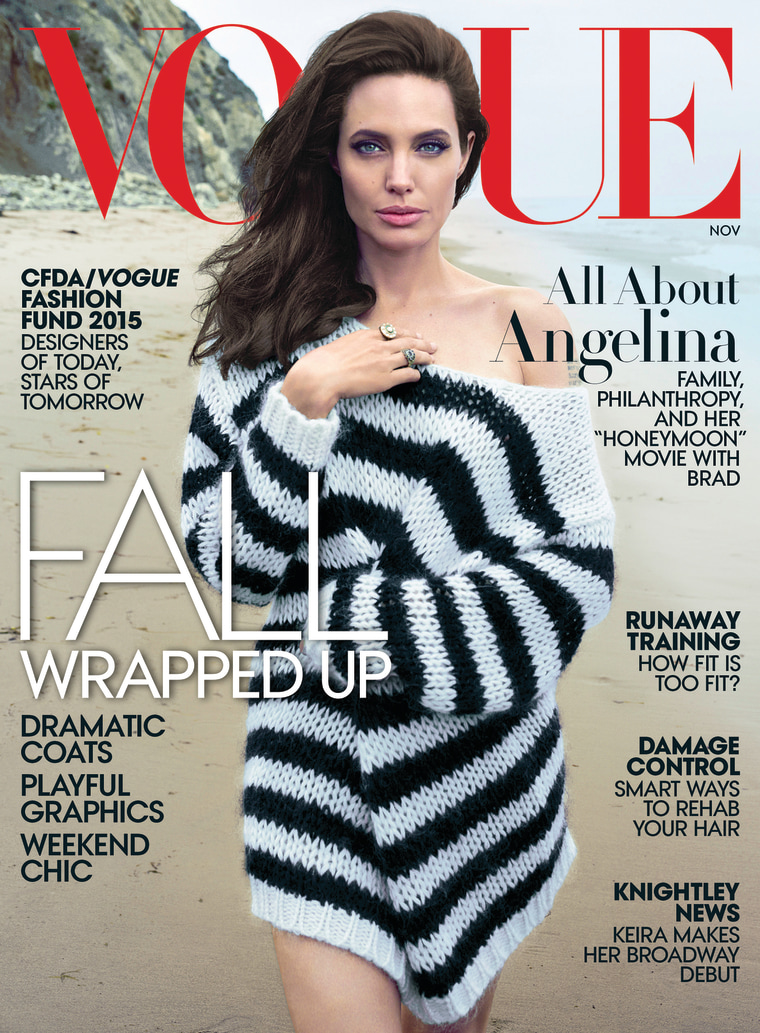 "I wish my mom had been able to make those choices," she said. "They are not easy surgeries. The ovaries are an easy surgery, but the hormone changes ... interesting. We did joke that I had my Monday edit. Tuesday surgery. Wednesday go into menopause. Thursday come back to edit, a little funky with my steps."
Jolie Pitt went on to explain the impact of going through menopause at an early age.
"I feel grounded as a woman. I know others do too. Both of the women in my family, my mother and my grandmother started dying in their 40s. I'm 40. I can't wait to hit 50 and know I made it."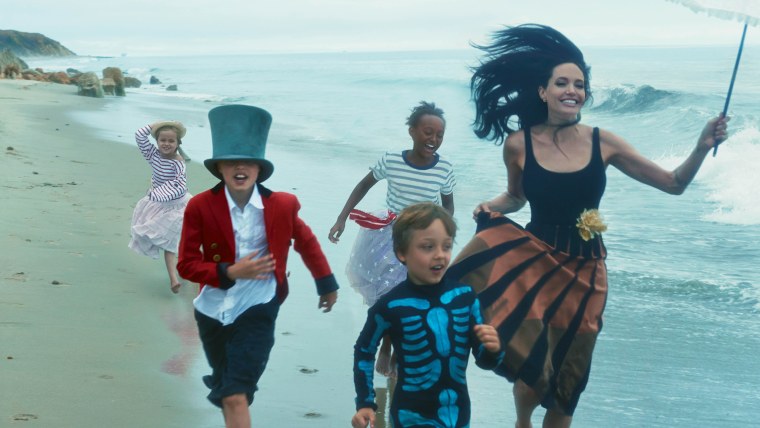 While "By the Sea" isn't her only upcoming project — Jolie Pitt is also directing an adaptation of "First They Killed My Father: A Daughter of Cambodia Remembers," a memoir from Cambodian activist Loung Ung — she's happy to spend time away from the camera, with her large brood.
RELATED: Angelina Jolie to work with son Maddox in new film for Netflix
"I'm happy to be home. I want to really focus on my children, doing the best I can to guide and protect them before they are out of the house," she said of the couple's kids, whose ages range from 7 to 14. "These are their most important years."
For the full interview — plus stunning photos of the entire family shot by Annie Leibovitz — pick up the November issue of Vogue on Wednesday.