Think the annual family update you're about to include in your holiday cards is full of impressive milestones? Imagine what Angelina Jolie's is like. 
In 2014 she got married to Brad Pitt, was made an honorary dame by Queen Elizabeth II, had her biggest opening weekend ever with "Maleficent," directed herself and Pitt in the upcoming "By the Sea," and is now gearing up for the Christmas premiere of another film she directed, "Unbroken." And then there's her ongoing role as United Nations Special Envoy. Phew!
But NBC's Tom Brokaw, who interviewed her on TODAY Tuesday, admitted that he really was most keen to hear about what getting married was like. Here are some of her surprising answers:
Has marriage changed things between them? You bet!
"It did change," she said. "We were fortunate enough to be in that unusual situation, we got married with our [six] children and they were part of the ceremony. It was all of us agreeing to be together and to just commit to this life together. Not because we had to ... because we were absolutely sure we felt that much of a family."
Jolie is interested in improving herself since getting married
"We have more moments where I say, 'I'm going to be a better wife,'" she said. "'I'm going to learn to cook.' and [Brad] says, 'Oh, honey, know what you're good at.' ... But I do like, 'No, no, no, I'm going to get this wife thing down.' He knows my limitations and where I'm a good wife and a good mom."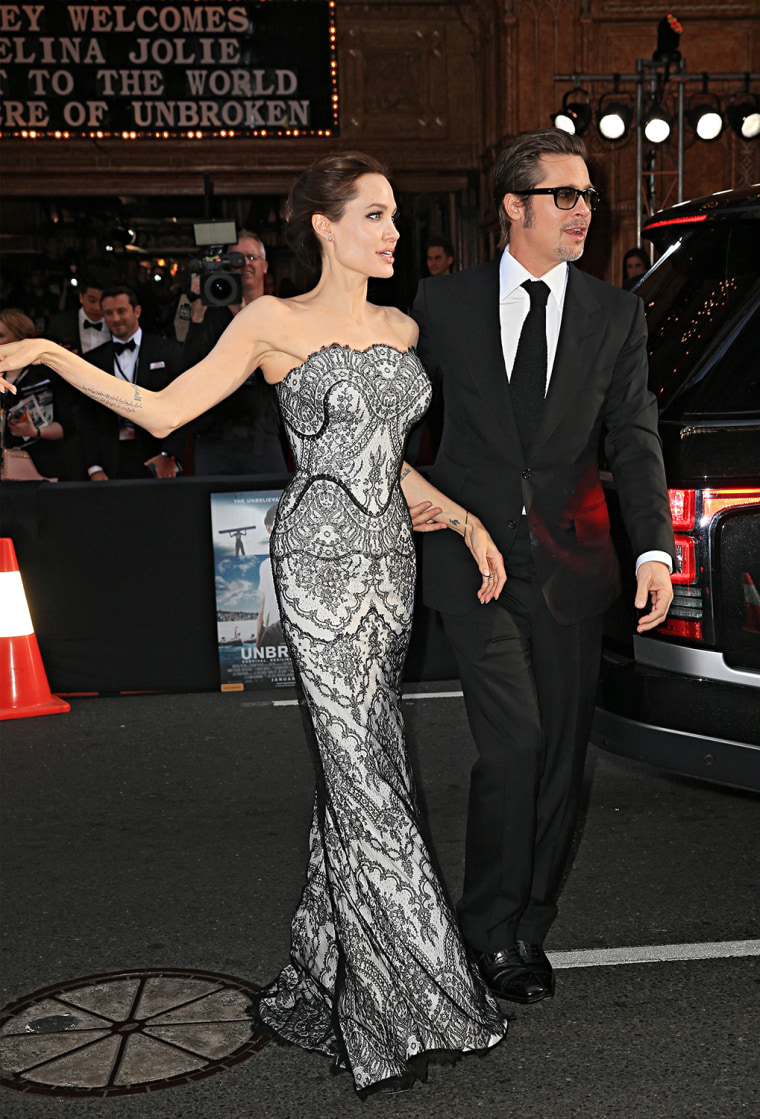 She and Brad spent their honeymoon making a movie about a troubled marriage
"[Shooting 'By the Sea'] felt like the appropriate thing to do on our honeymoon," she chuckled. "We wanted to try things; we wanted to push each other; we wanted to be artists and see what we could make." So did the dynamic duo always see eye-to-artistic-eye? "I'm sure I had many moments with the actor, and I'm sure he had many moments with the director," she noted.

Tom Brokaw shares much more with Angelina Jolie in his NBC News special "Unbroken: The Real Story" on Dec. 9 at 10 p.m. ET. "Unbroken" opens in theaters on Dec. 25.