Angela Lansbury first made her mark in film at the tender age of 19, playing a saucy maid in the 1948 classic "Gaslight," and she's held our attention ever since — perhaps most memorably as writer/crimesolver Jessica Fletcher in the TV series "Murder, She Wrote," which ran from 1984 to 1996.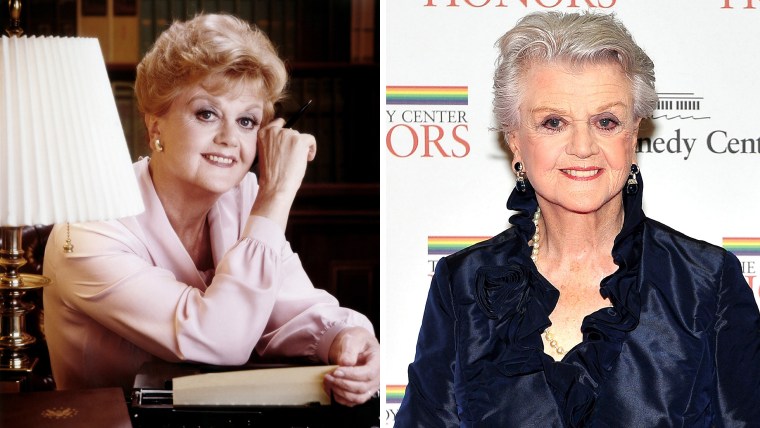 "She's just this amazing role model," says video editor Isaac Royffe, and he should know: He's watched every one of the 264 "Murder" episodes and boiled them down into a terrific hourlong video called "The Many Epiphanies of Jessica Fletcher."
"She's the anti-'Breaking Bad' character," he adds. "She almost never makes a bad or wrong decision and she's obscenely flawless in that way. And it's absolutely because Angela Lansbury played her."
So in honor of Lansbury's 90th birthday on Friday, we've sought out 10 amazing instances of the wisdom of Jessica Fletcher (with assistance from Royffe, who helpfully put clips of those moments up on Instagram). You could do worse than to follow her life lessons ...
1. 'I said nothing about ... murder': Jessica teaches how to throw shade
2. Leprechauns aren't real, Courteney Cox
3. Three things you can never get enough of: chocolate, friends and the theater
4. It's always good to know your limits
5. But also never be afraid of a cleavage-baring top and the urge to dance
6. And know how to fend off advances from young wolves
7. Be willing to fend off nosy investigators with a little wit
8. Gun safety is always important, especially during a prison riot
9. Retain your dignity even as you try out questionable new technology
10. And use your contacts, even if it's just to figure out a recipe
Happy 90th, Angela Lansbury! May you always have lots of chocolate, friends and theater!