We always like to think angels are looking over our shoulder, and now Hoda knows one actually was.
Last Friday, Hoda flew from New York's LaGuardia airport to see family in Washington DC. She rushed onto her plane with her hands full of bags and snacks, and got sidetracked when she ran into a friend, NBC's Ann Curry.
When she landed in Washington, Hoda got into a cab that only took cash, so she went to check if she had enough money — and that's when she noticed she didn't have her wallet.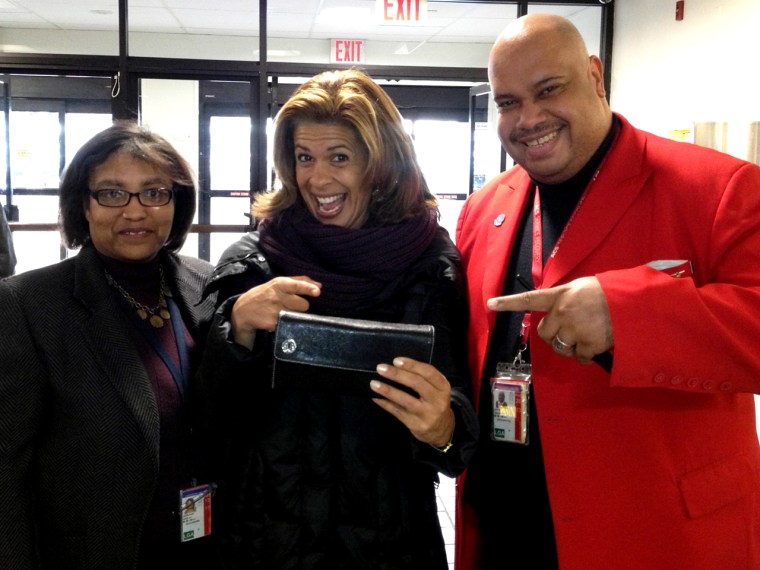 After rushing back to the gate, Hoda asked if someone could check the plane for her wallet. A worker did, but he returned empty-handed.
"Just then, my email dings and the sender is 'Angel,'" Hoda recounted Monday. "Angel."
It turns out, a gentleman by the name of Angel Ortiz had found Hoda's wallet on a chair at LaGuardia airport.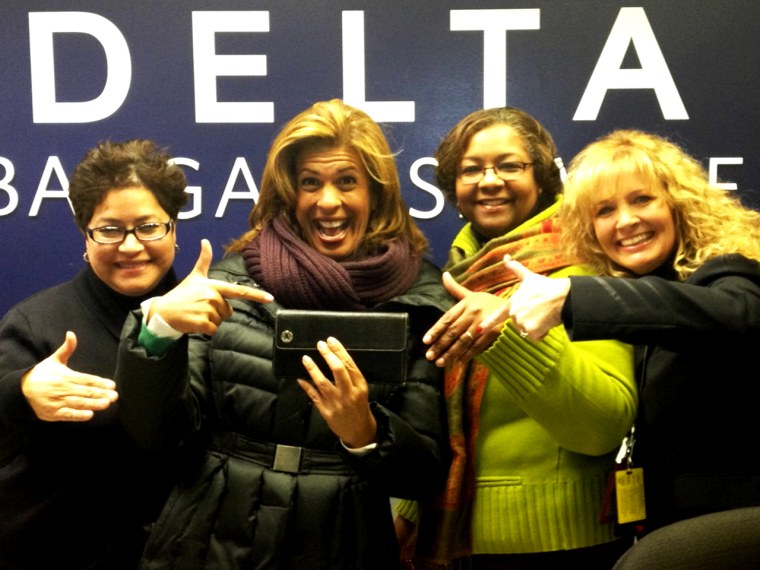 "An angel found my wallet," Hoda said, still amazed at the coincidence.
"They put it on the shuttle flight, sent it back to DC," she said.
Because she didn't have any money on her, a baggage worker as well as an employee from the Transportation Security Administration each offered Hoda $10 for subway fare to go see her mom.
"They love their Hoda woman," Kathie Lee said.
KLG also noted that perhaps Hoda should look into hiring a "professional angel" to give some order into her life.
"You need help in that department," she said.
Eun Kyung Kim is a TODAY.com writer who also could use some heavenly help when it comes to keeping her life in order.