On "Brooklyn Nine-Nine," Andy Samberg's character Jake Peralta isn't afraid of much — he's recently been spending time undercover with the mob. Samberg himself, however ... that might be another story, at least when it comes to cured pork products.
Who's to blame? Kenan Thompson.
Samberg's former "Saturday Night Live" co-star appeared on TODAY Thursday just ahead of the Golden Globe-winning actor himself, and when prompted to suggest something that would freak Samberg out, Thompson joked, "He's afraid of bacon. Talk to him about bacon."
And so a few minutes later, that's exactly what Matt Lauer did. So when did the swine scare start? 
"I guess it started when Kenan covered my entire bed with bacon when I was sleeping," said Samberg with a sly smile. "He's a prankster, that Kenan."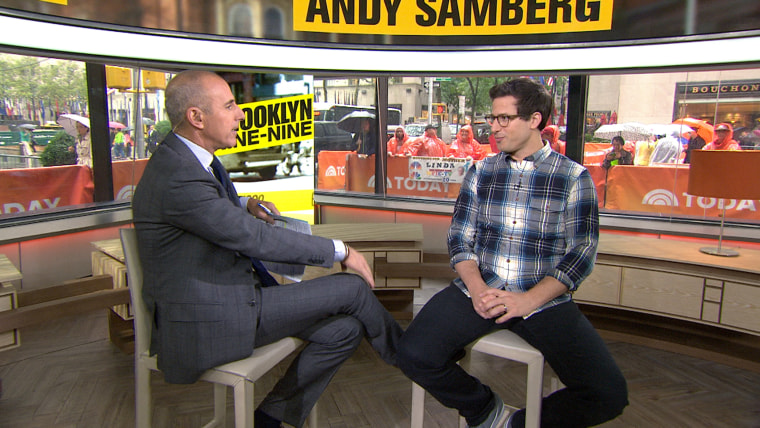 Or are they both just putting us on? After making his initial declaration, Thompson noted, "Now he's going to have to live up to the bacon bit. He's not afraid of bacon. You put me on the spot! I had to make up something."
Those two, always going hog wild!
"Brooklyn Nine-Nine" returns for its second season Sept. 28 at 8:30 p.m. on Fox.