Musician Andy Grammer is a giving kinda guy. For one thing, his newly-released "Give Love" single (featuring LunchMoney Lewis) has already given us what might turn out to be the bounciest, biggest tune of the summer!
And Grammer was happy to share the love on the Citi Concert stage on Friday, for the first of our summer concert series ... that's actually happening in summer.
He may have grown up as a multi-instrumentalist in New York, but Grammer's real career got started while busking in Santa Monica, California. Since he got signed in 2010, Grammer has released two studio albums and garnered multiple hits, including "Keep Your Head Up," a song with a video that starred "The Office's" Rainn Wilson.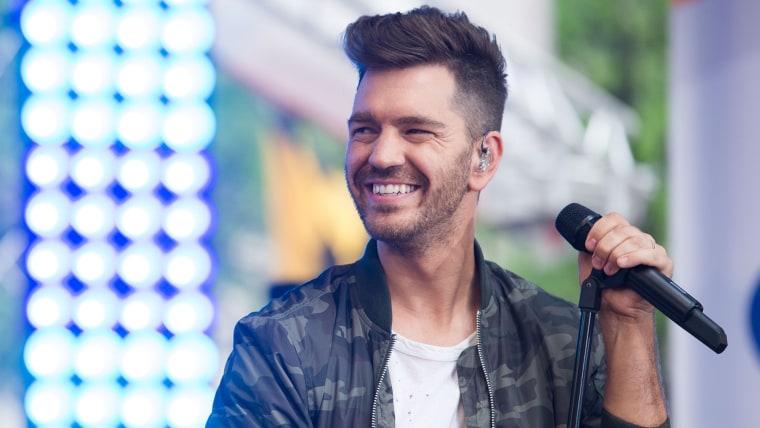 He had his biggest hit so far in 2014 with "Honey, I'm Good," which went triple-platinum and was a Top 10 hit. He made sure to include that massive hit in his Friday set list, which also includes "Fresh Eyes," "Good to Be Alive" and that new single, "Give Love."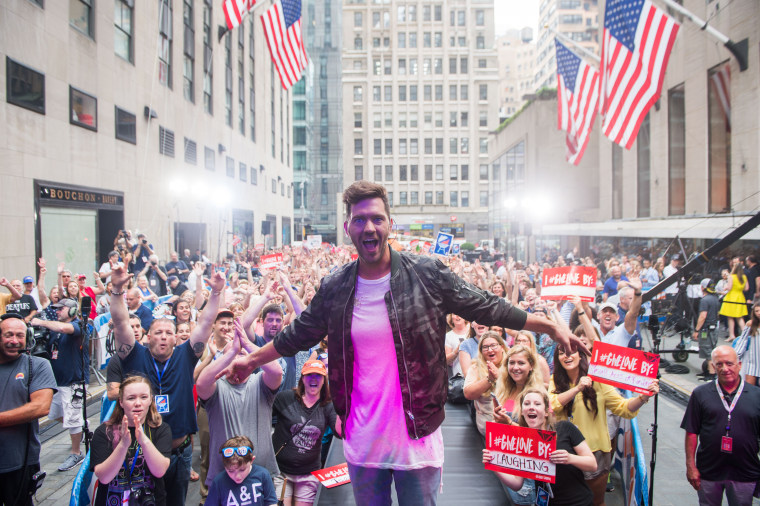 But now he's back where he belongs: on the stage and lighting up the morning with his lively, pop-rap tunes. Be sure to catch him playing various summer festivals this season — though since he and his wife, songwriter Aijia, are expecting their first child at the end of July, he may take a little break.
As he told TODAY during a visit to the studio, "My mind is just like blowing apart, it so fun," to be preparing for the baby. We get ya!
For now, be sure to check out all the videos, because this is exactly how you want to get your weekend party started!
Follow Randee Dawn on Twitter.