Getting ready for the weekend? Then get ready to get the fun off to an early start! Singer-songwriter Andy Grammer brought his catchy tunes to the TODAY plaza Friday.
Grammer also took over TODAY's Snapchat account, so join the party by heading to the App Store or Google Play on your smartphone, then download the Snapchat app and follow us @TODAY_Show.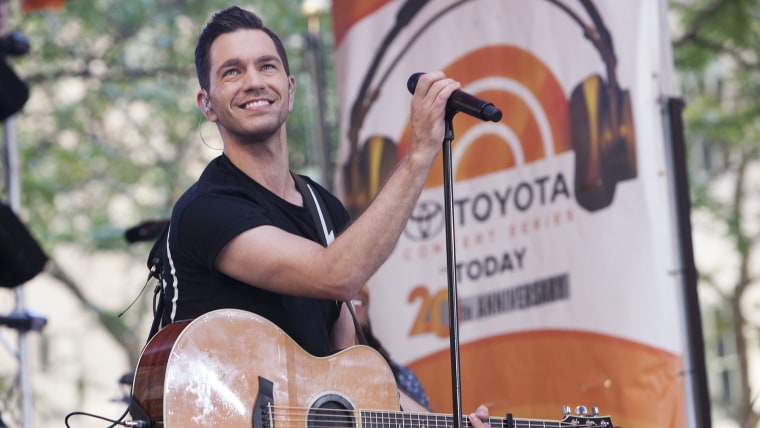 Fans have been excited about the show for days.
And they gathered on the plaza early to hear from the hit maker.
All that anticipation paid off when the rising star hit the stage for his first song of the day — "Honey, I'm Good."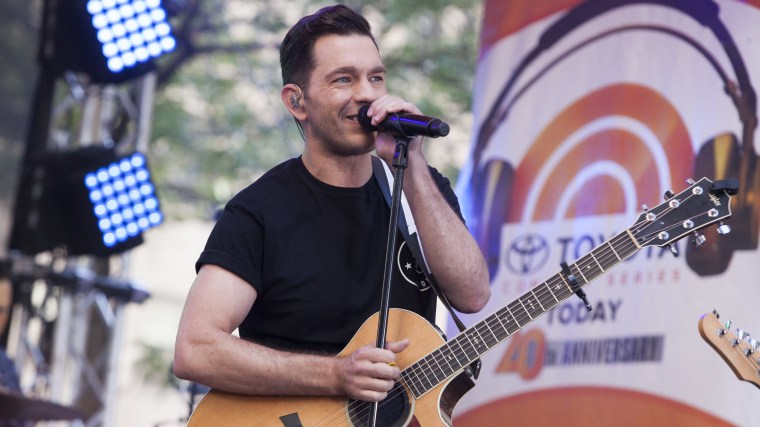 After the performance, Grammer explained why he thinks that "anthem of monogamy" is such a hit with fans.
"Everybody deals with temptation outside [of their marriage], and to call it out and be honest about it — 'Yeah, you're hot, and my wife's awesome, and I'm good. I'm so good; I'm out of here!' — I think that's what's resonating," he explained.
He offered up another song ("Keep Your Head Up"), and then Grammer stopped by studio 1A for a chat and a special treat — Tamron Hall presented him with a double-platinum record for his single "Honey, I'm Good."
What a visit!
Want even more live music? If the latest installment of the Toyota Concert Series on TODAY has left you craving another performance, join us again Friday, July 31, to see country crooner Jason Aldean hit on the plaza.