To Andrew Lincoln, his "Love Actually" character is far from "perfect" — and his take might make you see the movie in a new light.
In the classic romantic comedy, Lincoln played Mark, who was smitten with his best friend's wife, Juliet (Keira Knightley), and proclaimed his love for her with a series of cue cards that included the famous line: "To me, you are perfect."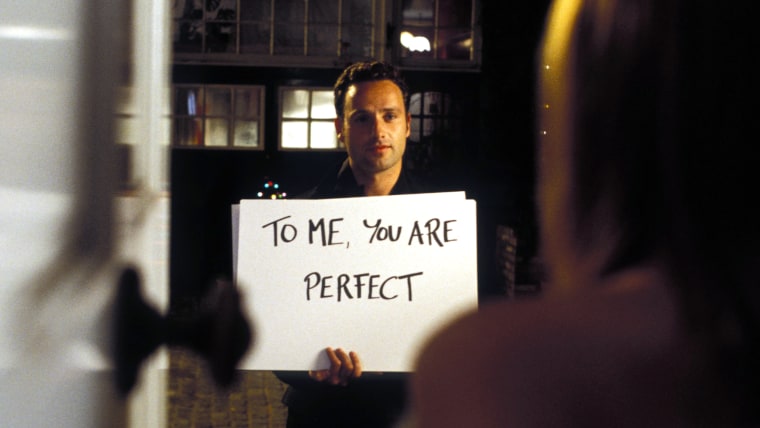 While the moment has gone down in rom-com history, Lincoln has a different take on his character's actions.
"He is a stalker," Lincoln told The Wrap Wednesday. "That was my question to [director] Richard Curtis, 'Do you not think we're sort of borderline stalker territory here?' And he said, 'No, no. Not with you playing it, darling. You'll be alright.'"
RELATED: 'Love Actually' writer reveals what happened to Karen, Harry and other characters
But one thing Lincoln does like? That his character didn't have one of the film's happier resolutions.
"I quite like the fact that I'm in one of the most romantic movies playing the only guy who doesn't get the girl," he said.