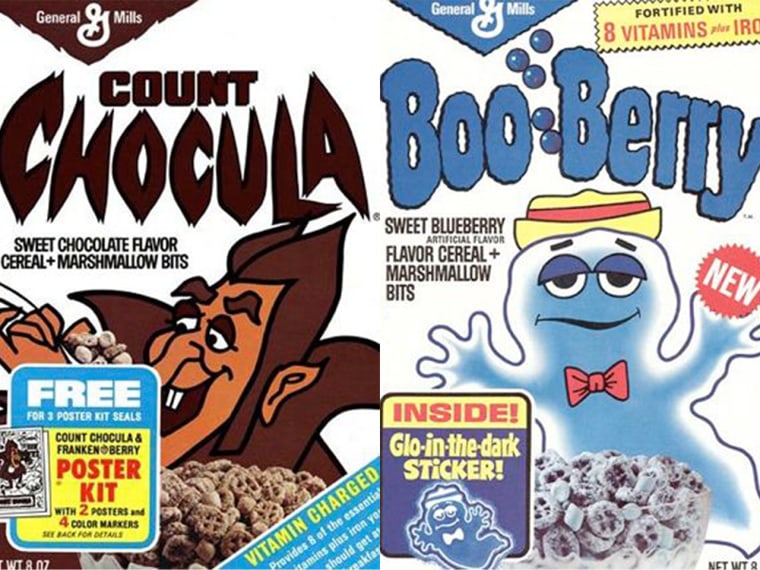 Whether it was the taste, the toys that came in the box, or the fact that it turned your milk chocolate-y, everyone has a favorite cereal from childhood. 
In honor of General Mills bringing back its line of "Monster Cereals" such as Count Chocula and Franken Berry for the Halloween season, the TODAY anchors are remembering their favorite cereals growing up. 
The anchors' picks had our mouths watering, but we want to hear from you! What were your favorite cereals as a kid? Let us know using #TODAYtbt on Twitter, Facebook, Vine and Instagram.
Matt Lauer: Cap'n Crunch
Savannah Guthrie: Cookie Crisp
Al Roker: Super Sugar Crisp (now Golden Crisp)
Natalie Morales: Life
Carson Daly: Golden Grahams