Fans gathered outside Amy Winehouse's London home received some surprising gifts: Amy's own clothes, jewelry and trinkets.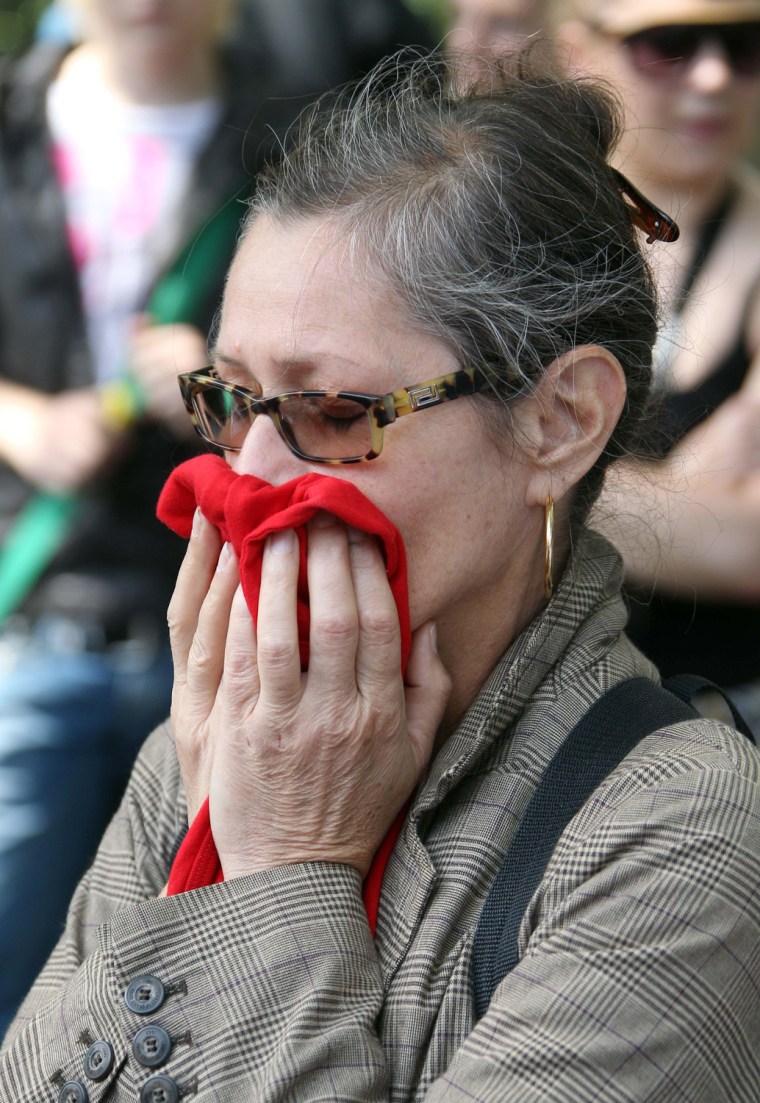 Father Mitch Winehouse doled out belongings to mourners, saying "it's what she would have wanted," The Sun reports. "These are Amy's T-shirts," Mitch told the crowd. "This is what she would have wanted, for her fans to have her clothes."
Some of the fans who received the clothes noted how much the items meant to them: Brigitte Pividial told the paper of the red vest she received, "I will cherish this for the rest of my life." And another fan, John Gallagher, made a note of what a pair of sunglasses and a T-shirt revealed about Amy's stature. "They were very small in size and skinny, like her figure."
The singer's most cherished items, such as her guitar and notebooks, were taken by her family. The Sun reports that a pair of her ballet shoes were in Mitche's back pocket when he left. His parting words: "God bless Amy Winehouse."
Related content: