Amy Schumer insists she would never take another comedian's material — and she won't just sit by and take accusations to the contrary, either.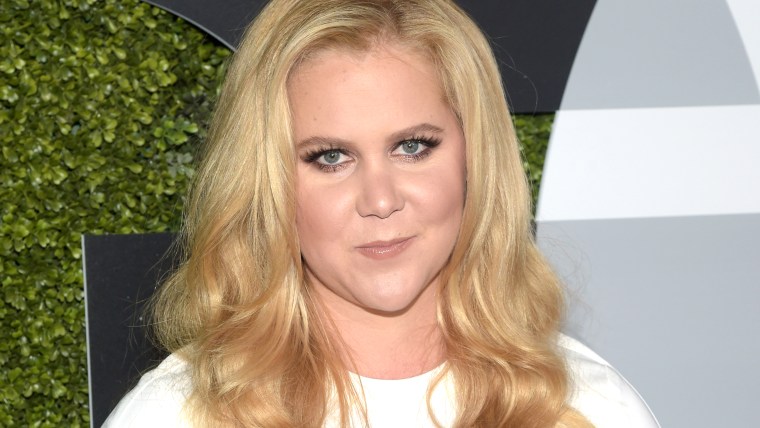 "I would never, ever [steal a joke] and I never have," Schumer told funnyman Jim Norton during his SiriusXM show Wednesday.
The "Trainwreck" star's strong denial comes on the heels of allegations from other comedians on Twitter (many of which have since been deleted) and after a video titled "Amy Schumer Is a Joke Thief" went viral this week. That clip featured selections from Schumer's comedy spliced alongside older and very similar bits.
One of the comedians whose jokes Schumer was accused of stealing is Patrice O'Neal, who once delivered a sex-themed routine with comparable punchlines to a later one from Schumer.
"I'm literally going to take a polygraph test and put it on my show this season, and I promise, whatever the results are — I won't let them cut — I will show that I had never, never seen Patrice do that bit," Schumer assured Norton.
Wendy Liebman was among those on Twitter who noted just how much some of Schumer's humor mirrored her own. Although she deleted her initial tweet, Liebman clarified her position later.
"I love Wendy Liebman, she's one of my heroes," Schumer responded in the interview. "I have to come up with so much material — my TV show, this movie, standup, specials — and I'm so careful. And none of these things had ever reached me. And I will literally take a polygraph. And I just would never do that, like that would be so stupid for me to do that!"
Follow Ree Hines on Twitter.