Amy Schumer's humor isn't for everybody — but those who love the fearless, tell-it-like-it-is comedian's style probably understand that finding the right guy might be a little bit of a challenge.
Fortunately, as she told Vogue magazine in its July issue, she's seriously involved with a 29-year-old furniture designer from Chicago, Ben Hanisch.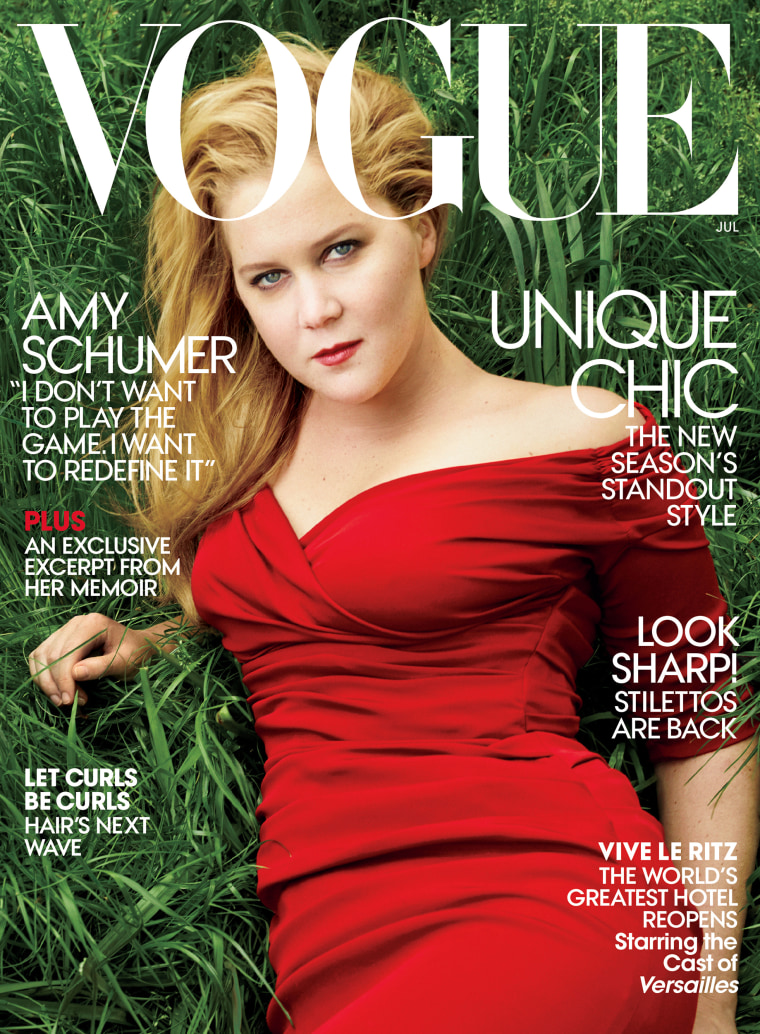 MORE: Amy Schumer responds to body shamers in empowering post on Instagram
"We're in love," said Schumer, who also graces the cover of the magazine (and had her photos shot by Annie Leibovitz for Vogue). "And we're still in a total honeymoon phase. It's a real relationship. Who knows what will happen, but we're real good right now."
Good for her! But lest you think Schumer's appearance in Vogue means she's becoming a fashionista, think again. In general, she admitted, fashion isn't important to her. "I don't think it's stupid," she says. "There's no moral reasoning. It's just not my thing."
She prefers comfy clothes like yoga pants, if possible. "I just have this sense of entitlement that I should be able to feel comfortable at all times, like I could go to bed at any moment in what I'm wearing," she adds.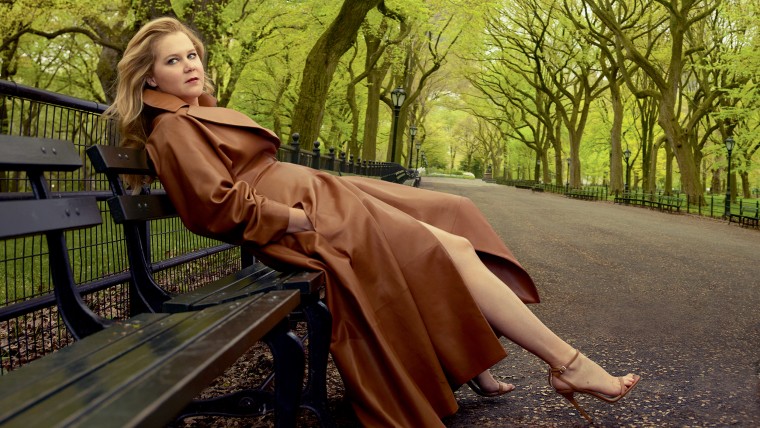 And you can trust that she believes what she says. If nothing else, Schumer is unafraid to share her opinions, as she did in fighting for stricter gun control last August alongside cousin Senator Chuck Schumer.
MORE: Amy Schumer channels Marilyn Monroe on bombshell Vanity Fair cover
"I have this innate need to say things that I think are important for people to hear," she noted. "I can't stand injustice, so even if it makes people uncomfortable, I'm not afraid enough [of] conflict to keep my mouth shut."
Expect more from the mind of Schumer in August, when her memoir "The Girl with the Lower Back Tattoo" is published.
Follow Randee Dawn on Twitter.