Amy Schumer's fans know her dad, Gordon Schumer, has had a crush on Hollywood legend Goldie Hawn for decades.
Last year the comedian arranged for Gordon, who has multiple sclerosis, to meet Hawn via FaceTime.
Now, Hawn — who plays Schumer's mom in the upcoming comedy "Snatched" — has visited Gordon at Andy Cohen's "Watch What Happens Live" offices, and, naturally, Schumer caught it all on video.
The 35-year-old funny lady took to Instagram to share the clip, which she captioned, "My dad meeting the love of his life."
The short video finds Gordon already teary-eyed before Hawn, 71, even walks into the room.
"Who are you about to meet?" Schumer asks him.
"Am I about to meet Goldie?" he asks, sobbing a bit.
"Play it cool," Schumer instructs him, but it's no use.
When gorgeous Hawn walks into the room, Gordon totally loses it.
RELATED: Amy Schumer introduces her ailing dad to the love of his life: Goldie Hawn
"I'm emotional too," Hawn sweetly tells him before the two share a tender embrace.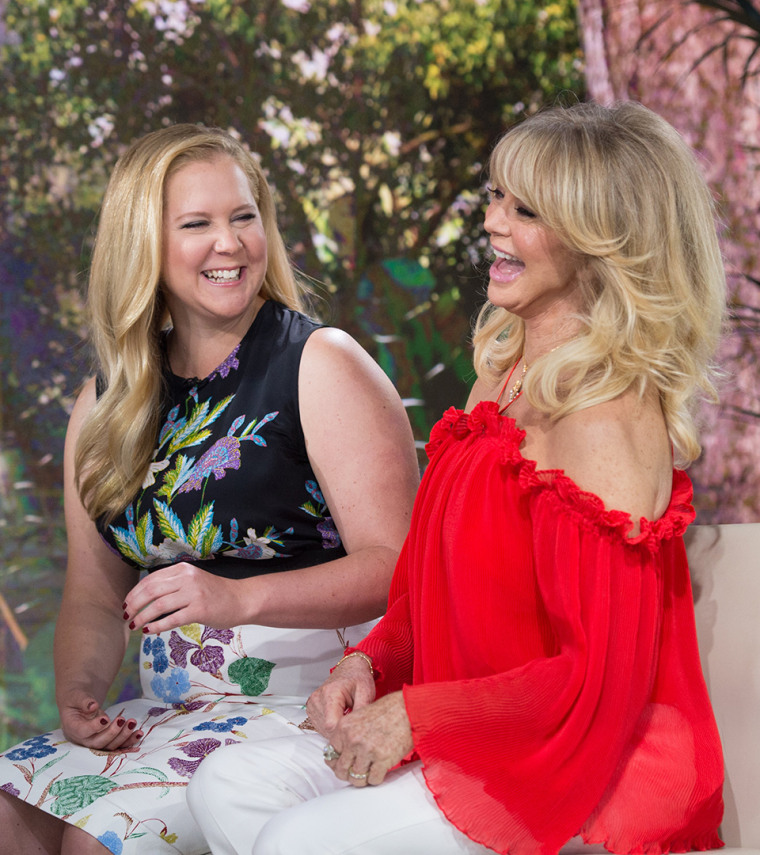 Earlier this week, the two hilarious women talked to TODAY's Savannah Guthrie about their unique bond — and their admiration for each other.
"There's no one funnier than Goldie," Schumer gushed.
"You're funnier than me!" insisted Hawn.
Watch the two funny ladies in the video below.