Amy Schumer says she's rethinking her policy about interactions with the public after one overeager fan unnerved her over the weekend, continuing to take pictures of her after she requested that he stop.
Schumer was out getting some exercise on the sidewalks of Greenville, South Carolina when the altercation occurred, and she explained what went down in an Instagram post:
MORE: Amy Schumer channels Marilyn Monroe on bombshell Vanity Fair cover
Later, Schumer sent out a tweet that clarified her "no more photos" change in policy:
But the fan, whose name is Leslie Brewer, has his own side of the encounter. He posted an edited video from their meeting on the sidewalk on his Instagram account, which can be viewed here.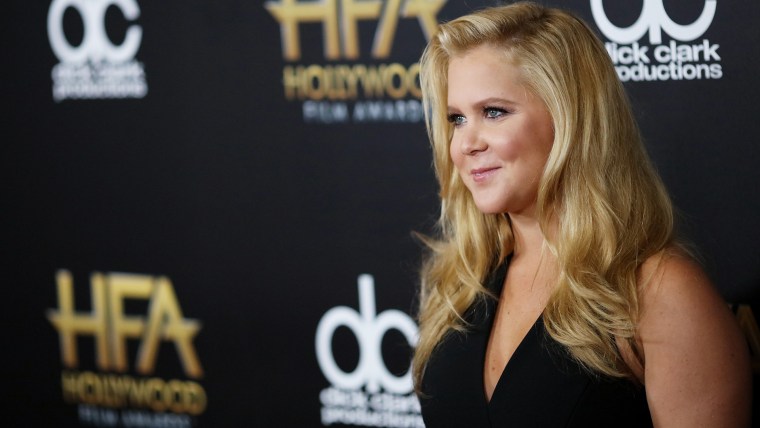 He told Fox Carolina news that he'd seen Schumer on the street when other pedestrians had shouted they'd seen her at a stoplight. In the video he posted, she asks him to delete what he's just filmed, but rather than stop, he tells the camera "sorry," gives it a thumbs-up and then cuts to himself walking on the street, saying, "I think she got mad at me."
"She says I got all up in her face, and it was completely different from the video," he told the news station.
Meanwhile, Schumer has posted another tweet thanking the fans who support her, along with a link to one of her sketches:
MORE: Amy Schumer gets emotional talking about body image, empowerment on TODAY
Follow Randee Dawn on Twitter.