Laugher really is the best medicine — and no one knows that better than comedian Amy Schumer.
The 36-year-old funny lady opened up about her recent breakup with ex-boyfriend Ben Hanisch while performing onstage at the Hilarity For Charity Variety Show in New York City on Thursday, reports People.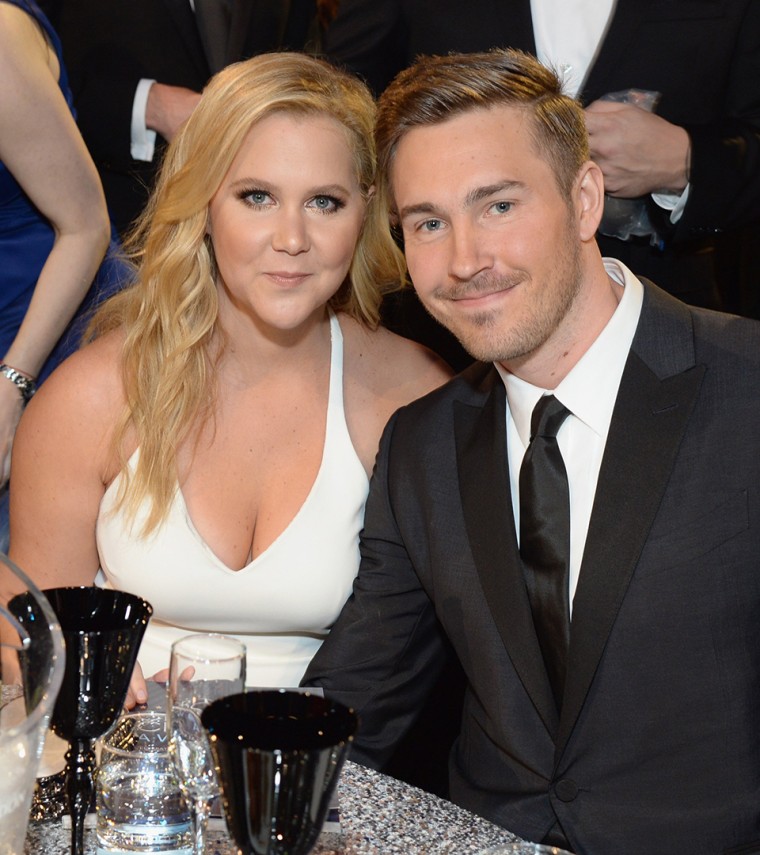 "I went through a breakup about a month ago. We were a year and a half, you know, it's not that bad," the "Snatched" star told the crowd.
The hilariously bawdy Emmy winner — who's been tightlipped about the split until now — continued, "We went out with a couple who had been together a long time, we were trying to rush the intimacy. Like, I was trying to impress the girl and I was like 'Well he woke me up this morning with a fart!' And he just slowly turned to me and he goes are 'We doing this?'"
She added, "And I was like 'No, no, no, no, we're not opening fire. Don't tell me any of the disgusting s--- I've done.'"
The comedian, who was part of a star-studded bill that included Seth Rogen and Jim Gaffigan, assured the crowd she was having a ball being single.
"I'm dating this new dude. He's awesome. He's like Stephen Hawking, sexually," she joked.
Schumer met Hanisch, a Chicago-based furniture designer, on a dating app in late 2015.
The funny lady told Entertainment Tonight in August 2016 that Hanisch was "totally different" from the men she'd dated previously: "He's just very supportive and loving and I think we're very proud of each other."