Actress, writer and all-round comedy "it-girl" Amy Schumer stopped by TODAY Thursday, and despite the early hour (and not being a morning person), she was wide awake with fun.
The "Trainwreck" star had us in stitches! Here are just five of our favorite moments:
Faux feud with Al
Shortly after Schumer sat down with Savannah Guthrie, she turned her attention to our favorite weatherman Al Roker and deadpanned a few fighting words.
"I felt like Al was phoning it in," she said of his most recent forecast. "He's like 'Oh, and it's sunny here' —like he just didn't care today ... I feel like he's resting on his laurels, and I don't even know what that means!"
Ouch.
Nothing but love for Carson
Carson Daly, on the other hand, was part of an absolute love fest.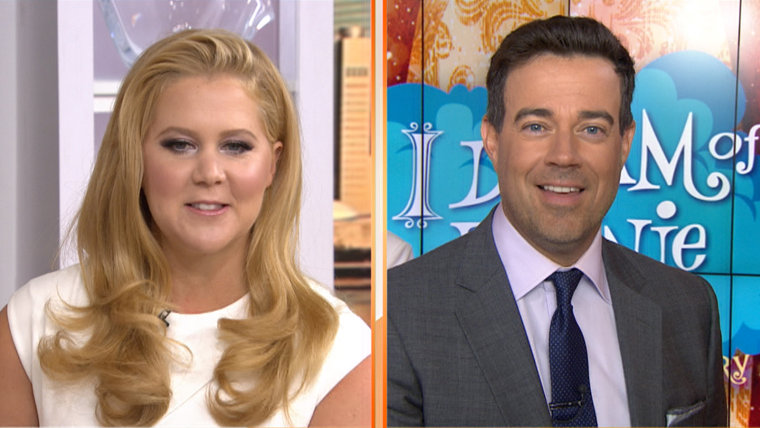 Schumer: "I like your suit!"
Daly: "Thank you. I like your movie!"
Schumer:" Oh my God! Thank you."
Daly: "So funny!"
Schumer: "Stop! What was your favorite part?"
Daly: "All of it!"
Kind of a big deal
After all that high praise, Guthrie couldn't help but wonder if Schumer thinks she's "kind of a big deal" now.
"I don't think; I know," Schumer said before offering up a rare moment of straight talk. "This is a very, very weird, surreal time. I grew up in New York — I live here — so to be walking and to see myself on taxis and in subways, it's very weird."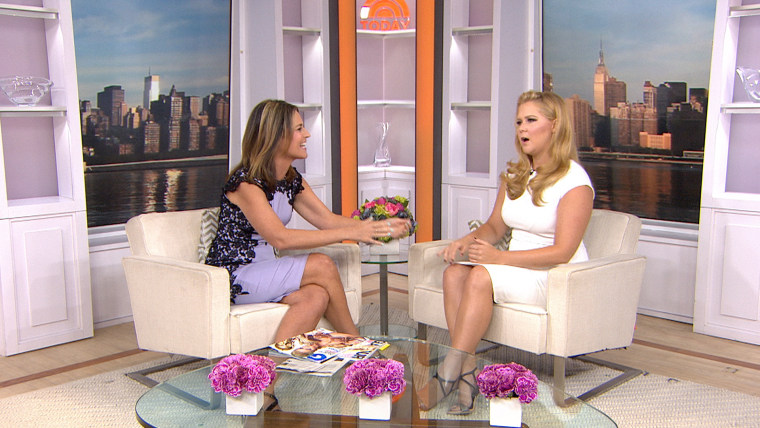 Benefits of fame
One thing that comes with being a big deal is getting big perks, and Schumer recalled one recent perk in particular.
"I got a free appetizer at TGI Fridays at Penn Station," she raved. "Yeah, they were like, 'Hey, we got you,' and they gave me pot stickers!"
Dating
Schumer's comedy — and her film "Trainwreck" in particular — often revolves around dating and romance. But when the subject came up on TODAY, she had some not-so-morning-friendly words of wisdom to share (just watch the clip to see for yourself).
"God, it's hard to be myself on the air!" she said before reaching out to her faux-feud friend.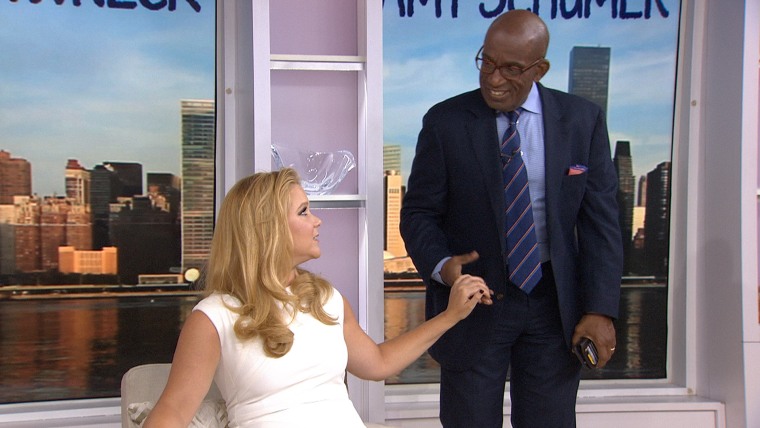 "I am single," she told Roker.
"I'm not," he said.
"I don't care," she shot back with a shrug.
See more from Schumer when "Trainwreck" opens in theaters Friday.