They're back together again — or at least they were on "Late Night" Wednesday. Really!
Host Seth Meyers and fellow "Saturday Night Live" alum Amy Poehler reunited for a new round of their fan-favorite Weekend Update bit.
The duo were inspired by get their sarcastic question-exclamation back on after witnessing an unfortunate back-and-forth about women's sports between a couple of guys from Sports Illustrated.
Analyst Andy Benoit responded to that in a now-deleted tweet saying, "Not women's soccer......women's sports in general not worth watching."
"Really, Andy Benoit? There's nothing in women's sports worth watching?" Poehler ranted. "I think a lot of people would love to watch you say that to Serena Williams. Really!"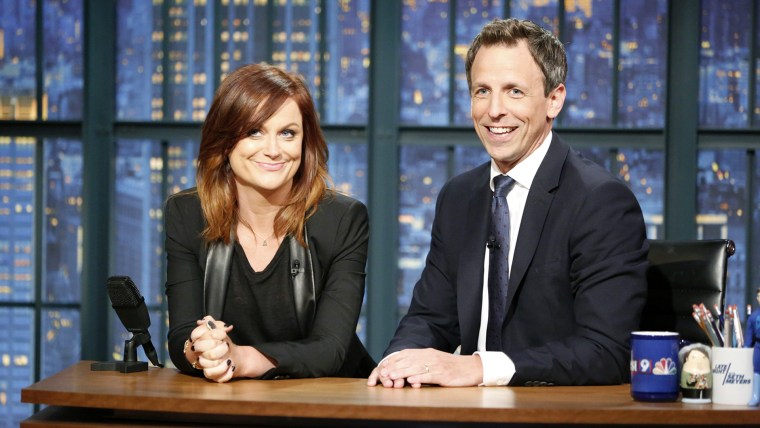 Meyers was, of course, equally outraged.
"I bet you're the same guy who sits inside on a nice day and watches the NFL Draft," he said. "A full day to find out if your favorite college player is going to go mansion shopping in Jacksonville or Tampa Bay. Really!"
Watch the clip for all the fun — including their opinions on SI's annual Swimsuit Issue!
And be sure to check out Benoit's twitter feed for his now-apologetic take on the whole topic.
Follow Ree Hines on Google+.