Any fans of the NBC hit show "This Is Us" know how emotional it can be just to watch the heart-wrenching stories unfold on the show every week.
In the case of "American Ninja Warrior" contestant Josh Butler, he doesn't need to watch it to feel those emotions. He's lived through a "This is Us" plotline in real life.
Butler, a bus driver for the non-profit Preston Taylor Ministries in Nashville, and his wife, Katie, have endured the loss of a baby, followed by the decision to adopt a baby from the same hospital, a scenario strikingly similar to the pilot episode of "This Is Us." The Butlers' story was featured in Monday night's episode of the obstacle course show "American Ninja Warrior" on NBC.
On "This Is Us," Milo Ventimiglia's character, Jack Pearson, and his wife, Rebecca, played by Mandy Moore, endure a baby dying during childbirth and then decide to adopt an infant Jack sees in the nursery at the same hospital who had been abandoned at a local fire station.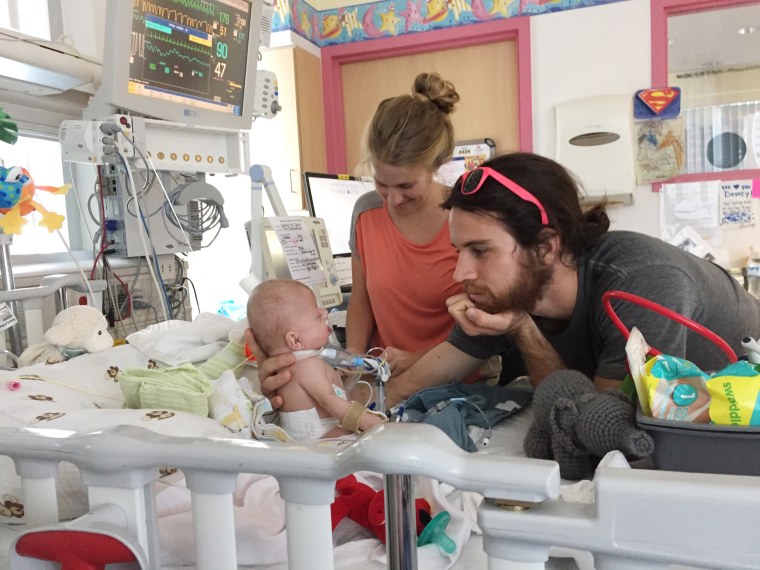 "Honestly, once 'This Is Us' began, we heard the premise of the pilot and chose not to watch it. We lived it,'' Josh Butler told TODAY. "We don't want to watch it on the screen. But this past week, actually, Katie sat down to watch it, and she felt very deeply what the characters were experiencing."
"There's so much that's personal to each parent's story of loss that you can't put on the screen - like the moment the doctors tell you that he didn't make it. And the moments after they roll his bed back into his room for you to hold his lifeless body. And cleaning and dressing the body one last time, without being connected to all of the life support machines. And taking your child's body in the car seat to the funeral home. There's so much that TV can't portray."
In May 2015, Katie gave birth to Josh Dewey Butler IV, who was born with a rare genetic disorder that made it hard for him to breathe and to eat. Their son, whom they called Dewey, died at Vanderbilt Children's Hospital, 132 days after he was born.
"There's no other way to describe our time with Dewey - before he was born, during his life, and after he died - other than as spiritual warfare,'' Josh said. "We had so many people praying for us, that God would heal Dewey and that God would encourage us to remain strong and fight for Dewey's life."
"We were thinking, 'We're good, normal people! Why are we the ones who have a sick baby? Why are we the ones whose baby died? Is this really happening?' But God was with us the whole time, good and bad. He knew that, for us, we needed another child to help us move towards healing."
Following Dewey's death, a nurse told the couple about another baby at the hospital with similar medical issues to Dewey who had been "deserted by his family," Josh said.
The couple fostered and then adopted the baby boy, Braxtel, who is now 2 years old. He is still connected to a breathing tube to ensure he gets enough oxygen, so he communicates with his parents in sign language.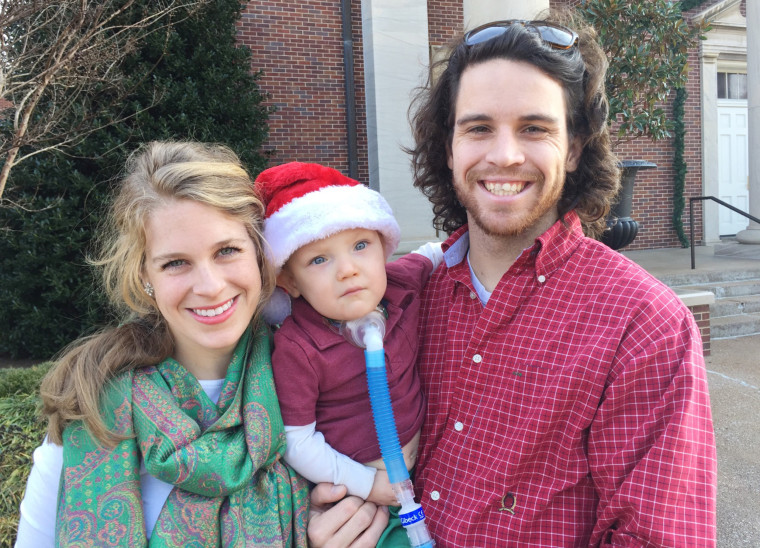 Braxtel shares the same specialists and medical equipment that the couple used with Dewey.
"Caring for Brax has not in any way replaced our loss of Dewey,'' Josh said. "Rather, Braxtel has given us a reason to keep fighting and to keep loving. It would be so easy to lose hope and to be depressed. Even though we tend toward selfishness, Braxtel helps us to remember that our lives are not about us first but putting others first."
Before Josh took to the "American Ninja Warrior" course in Daytona, Florida, as one of 14 rookies in the finals, he signed hello to Braxtel in the crowd with Katie.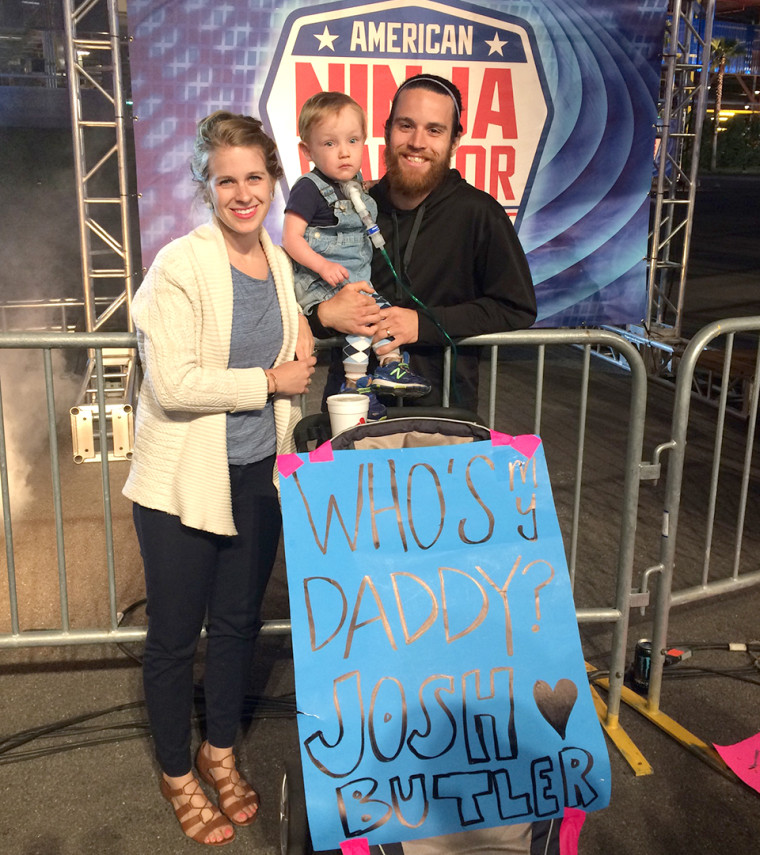 "Braxtel is the most determined kid you will meet - he has to be to survive!'' Josh said. "And he wakes up every day so joyful to be alive. He makes us laugh. He keeps us on our toes!"
"Right away I knew it was an answer to a prayer,'' Katie said in a video segment on the show. "This baby needed a home, needed a family. He's experienced such healing, such supernatural healing, and we are so grateful."
The Butlers are hoping their story might help others going through difficult situations.
"Through sharing our story on ANW, we want others to know that there is a purpose to your life, that God has a purpose for you, in the good and especially the bad,'' Josh said.
Follow TODAY.com writer Scott Stump on Twitter.