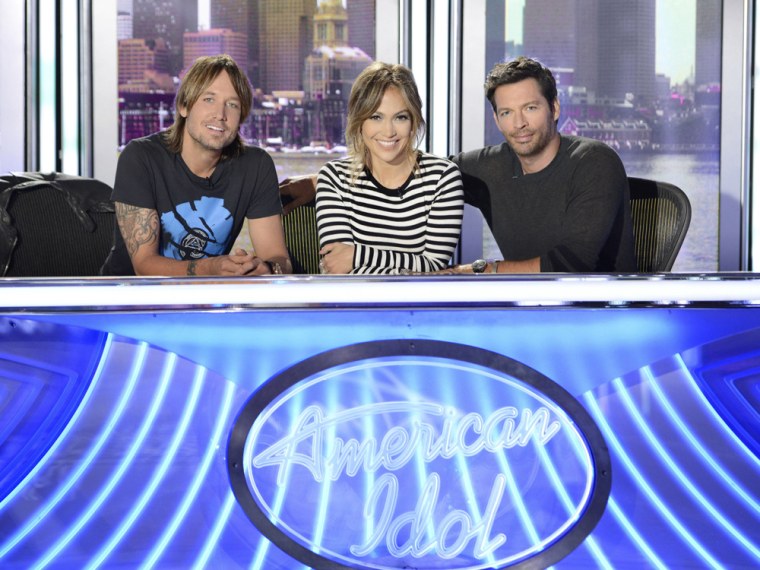 "American Idol" is shrinking, and we're not just talking about in the ratings. Fox entertainment chairman Kevin Reilly told reporters during a conference call Monday that the long-running singing competition will be "more streamlined" when it returns for season 14.
And by "streamlined," Reilly means Fox won't be airing it two nights a week the entire season.
"There will be less hours, around 37 hours," he said. "(It) will quite likely end up as a two-hour show on one night for most of its run."
Reilly noted that the show would still kick off with its two-night format for the auditions next season before cutting down to one evening a week. But this isn't an attempt to return "Idol" to the top of the ratings chart.
"'Idol' is not coming back to the ratings champion it once was," he admitted. "It's not about turning it around — it's about making it a good show for many years."
Host Ryan Seacrest is signed on for another season, and Reilly said it's "likely" the current judges — Jennifer Lopez, Keith Urban and Harry Connick Jr. — will return as well.
"American Idol" airs Wednesdays at 8 p.m. and Thursdays at 9 p.m. on Fox.